Welcome to City Innovation Spotlight (formerly Procurement Spotlight) where we bring you the latest news and opportunities for city innovation in Oslo.
We have a new name!
We have changed the name of the monthly newsletter to "City Innovation Spotlight"! Why? Because we are all about ideas, innovation and connection. The previous name, "Procurement Spotlight," tells only part of the story, as procurement is just one of many tools that support public-private collaboration. In each edition, you'll find a full range of opportunities to initiate innovative city projects and scale your startup. Check here monthly or subscribe to the OBR newsletter for an overview of events for city changemakers, innovation funding and opportunities to get involved in research, commercialization and pilot projects.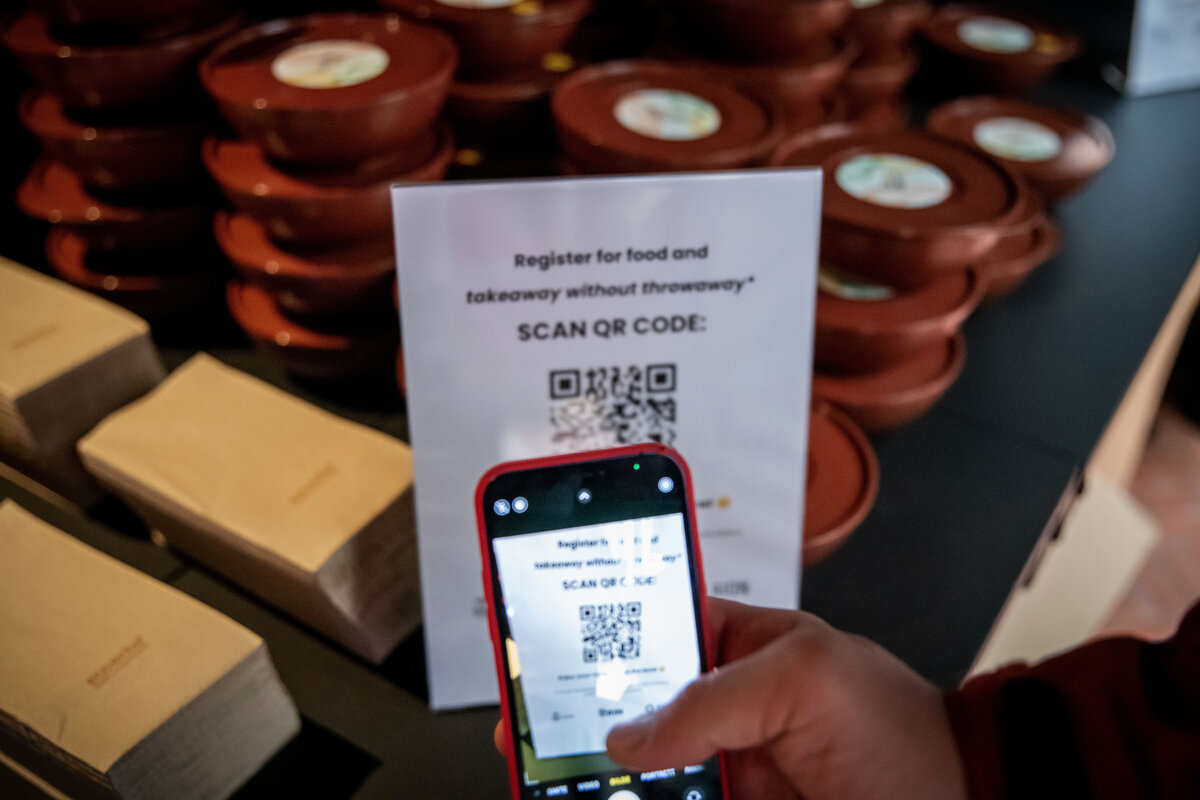 Oslo Innovation Week as testing ground for new solutions
Startup GRIN piloted their smart collection system for reusable food bowls at three events during Oslo Innovation Week. Funded through SmartOslo, the pilot project, "Take Away without Throw Away" sprang out of StartupLab's 20tretti competition to test solutions to climate headaches. Joining forces with Oslo's Agency for Urban Environment (Bymiljøetaten) and Aion, GRIN tested their mobile system with Aion's reusable recycled plastic bowls at three OIW events. Read about the pilot at Foodora's event here. See photos here!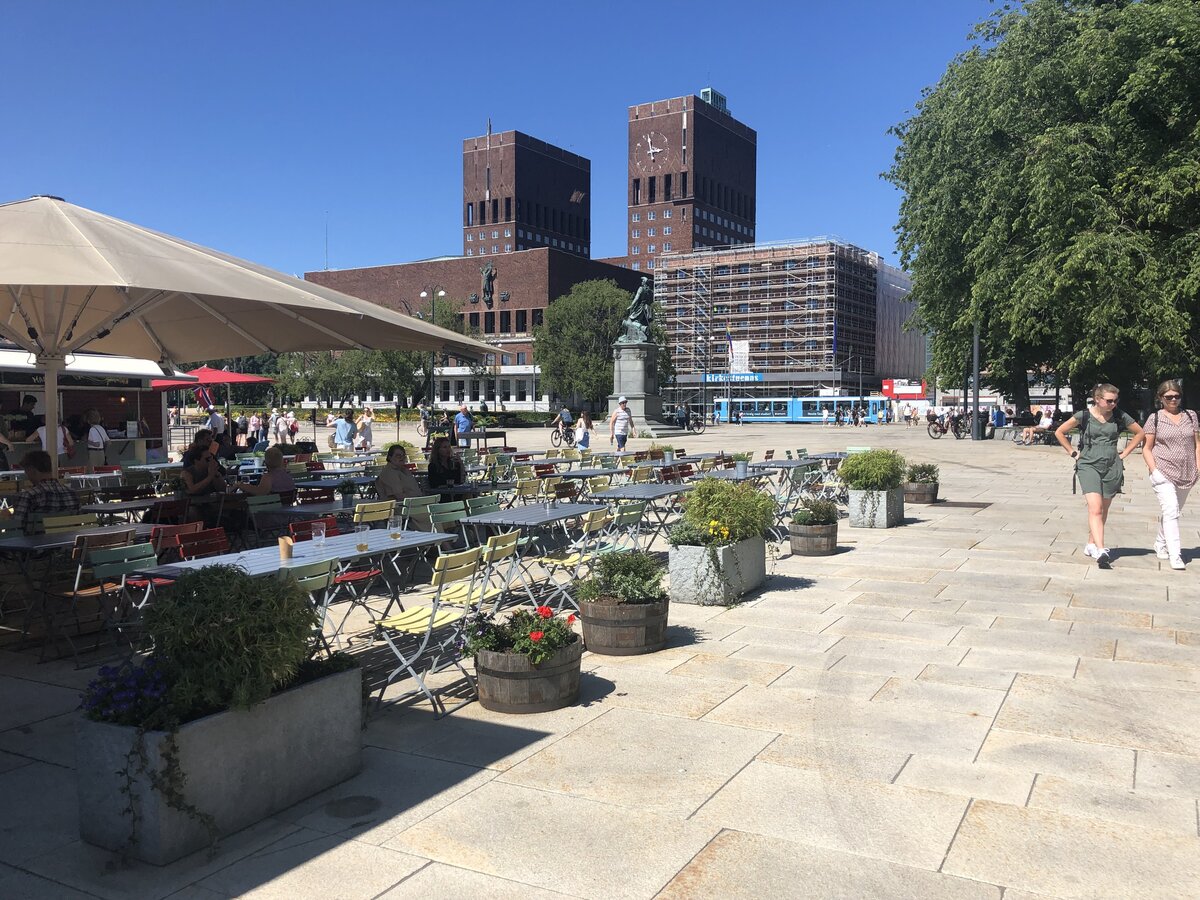 Innovation workshop for City of Oslo changemakers
Do you work for the City of Oslo and have a challenge that you need to solve, innovative idea you'd like to pursue, or are seeking inspiration to grow your impact? Join us at "Sammen om Innovasjon" on November 30th, 13.00-15.45, for an inspiring and practical workshop where you will hear about successful public-private innovation projects, how they were implemented and financed.
We will walk through how to write a winning needs statement (behovsbeskrivelse) that can be used to initiate innovative pilot projects and get financial support. We will show the way with concrete, effective tools and individual guidance. After the workshop, all participants will be offered follow-up, matchmaking with relevant startups, and connection to funding opportunities.

"Sammen om innovasjon" is arranged by Oslo Business Region in collaboration with Oslo kommune (SmartOslo), StartOff (DFØ, LUP og Digdir) and D-box (DOGA). The workshop will be held in Norwegian. Information and free registration here (public sector only this round)!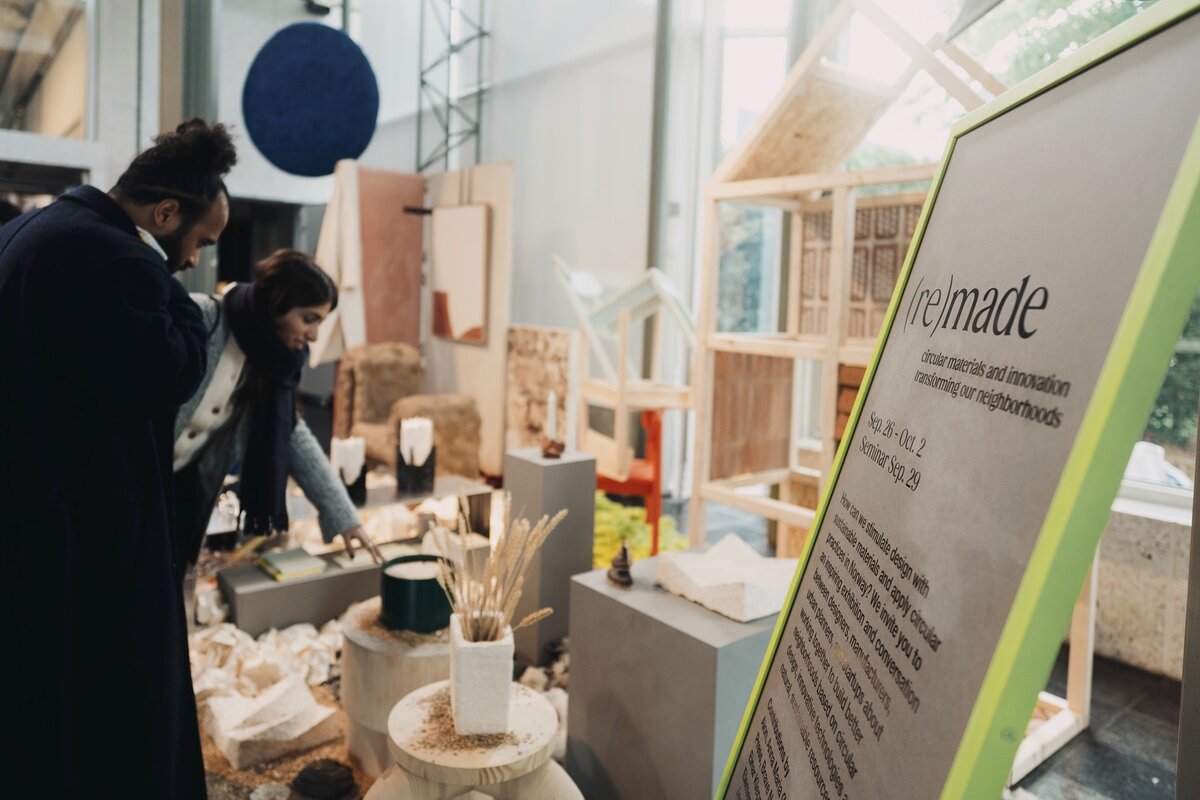 "(re)made" jumpstarts a movement for sustainable materials at OIW
The exhibit and seminar, "(re)made," on 29 September gathered over 150 designers, manufacturers, urban planners, and startups under one roof to discuss how to transform and build better, more resilient neighborhoods through the use and reuse of new, sustainable materials.
An impressive line-up of lightning round presentations highlighted new materials, circular design practices and advanced technologies that address climate change, resource depletion and biodiversity loss. Read the recap and see event photos here.

Application Deadlines
Stimulab innovation projects
Join the competition to deliver service design for this year's innovation projects in the public sector: natural hazard warnings, adult victims of violence, digital systems in the healthcare system, and food service in pre-schools. The Stimulab projects are announced in an open tender at Doffin. Find more information about the projects with links to each competition here.

Call for automated environmental monitoring
The Norwegian Environment Agency (Miljødirektoratet) wants to streamline and improve environmental monitoring. They are seeking automatic environmental monitoring solutions that use environmental DNA. Read about the innovative procurement here.

SmartOslo
Deadline: Rolling
SmartOslo is municipal program that supports innovative pilot projects in Oslo. City entities partner with startups and apply for matching funds to test new technologies, products and services.
More info here.
R&D demonstration projects
Deadline: Rolling
Apply to The Research Council of Norway (Norges forskningsråd) to implement a demonstration project within the following themes: land-based food, environment and bio-resources.
More info here.

Events
Massivtre Seminar Norway – The future of CLT structures
18 October 2022
8:30 am - 3:30 pm
Explore the trends of design and construction for efficient timber building. Theory, case studies and Norwegian projects presented by renowned speakers. More info here.
Launch of Find Solutions (Finn løsninger)
18 October 2022
9:00 am - 11:00 am
Finn løsninger is a web platform that will make it easier for public organizations to find solutions that have been developed through innovative procurement. Event by Leverandørutviklingsprogrammet (LUP) More info here.
Årets Gründeridé - Startup Festival 2022
18-20 October 2022
Do you have Romerike's best innovation idea? Gründerhuset Business Lillestrøm and partners is inviting early stage startups to pitch to win funding and support services. More info here.
Oslo Maker Festival
22 October 2022
11:00 am - 5:00 pm
A free festival at Deichman Bjørvika where you can explore technology, art and science. Everyone - investors, artists, scientist, hackers, and craftpeople can show what they have made. More info here.
Climate-friendly forestry
27 October 2022
8:30 am -10:00 am
Oslo Region Alliance (Osloregionen) is hosting a webinar to hear from NIBIO Norwegian Institute of Bioeconomy Research, NINA - Norwegian Institute for Natural Research, Norwegian Forest Owners' Association, the Climate Agency in Oslo Municipality and the Forestry Course Institute. Register here.

Green roofs and facades: 2030 by 2030
2 November 2022
8:00 am –10:00 am
The Planning and Building Agency (Plan- og bygningsetaten) and Norwegian Climate Agency (Klimaetaten) are inviting input on a new action plan for green roofs and facades. Register here.
Digdir Collaboration Seminar: Samarbeid – fra ord til handling
2 November 2022
8:30 am – 10:30 am
Financing, modernization of old systems and challenges with collaboration are issues that many companies have raised with Digitaliseringsrådet this year. Register here.

Smart City Expo World Congress - Barcelona
15-17 November 2022
Leaders from the most innovative companies, governments and organizations gather to move cities toward a better future. Call for startups here. Program and registration here.

Public Procurement Conference / Anskaffelseskonferansen
22 November 2022
Meet and mingle with purchasers and suppliers at Anskaffelseskonferansen. More info on physical and digital attendance here (event will be held in Norwegian). Register by 8 November here.

Construction City Cluster study tour to Munich and Heidelberg
23-25 November 2022
Learn about the pilot project "Circular City Heidelberg" and energy-efficient construction projects in Munich. The tour is planned as an extension to BIM World Munich, 22-23 November. More info here.
For additional events, check out Oslo Business Region's Event Calendar here!

RECOMMENDED READING!
The Startup's Guide to Public Procurement - How to scale with the City of Oslo
> English edition
> Norwegian edition
Join our Public-Private Innovators Network to be the first to hear about news and special events. Sign up here!

Get the City Innovation Spotlight delivered to directly your inbox each month. Subscribe here.
Want to share news, events and tips with Oslo's startup ecosystem? Reach out to Andrea Nylund (contact below).

Andrea Nylund

City Innovation Lead