Welcome to City Innovation Spotlight where we bring you the latest news and opportunities for city innovation in Oslo.
3-day market entry program in Berlin
Apply now to join the upcoming 3-day intensive market entry program in Berlin for Seed+/Series A tech scale-ups looking to grow internationally. The program is designed for Nordic scaleups within ClimateTech, Urban Development and HealthTech. During the three days, 26-28 June, companies will get hands-on insights on growing internationally and gain access to key local networks. The program is arranged by Oslo Business Region in partnership with Canute as part of the Market Entry program. See program information and participation criteria here.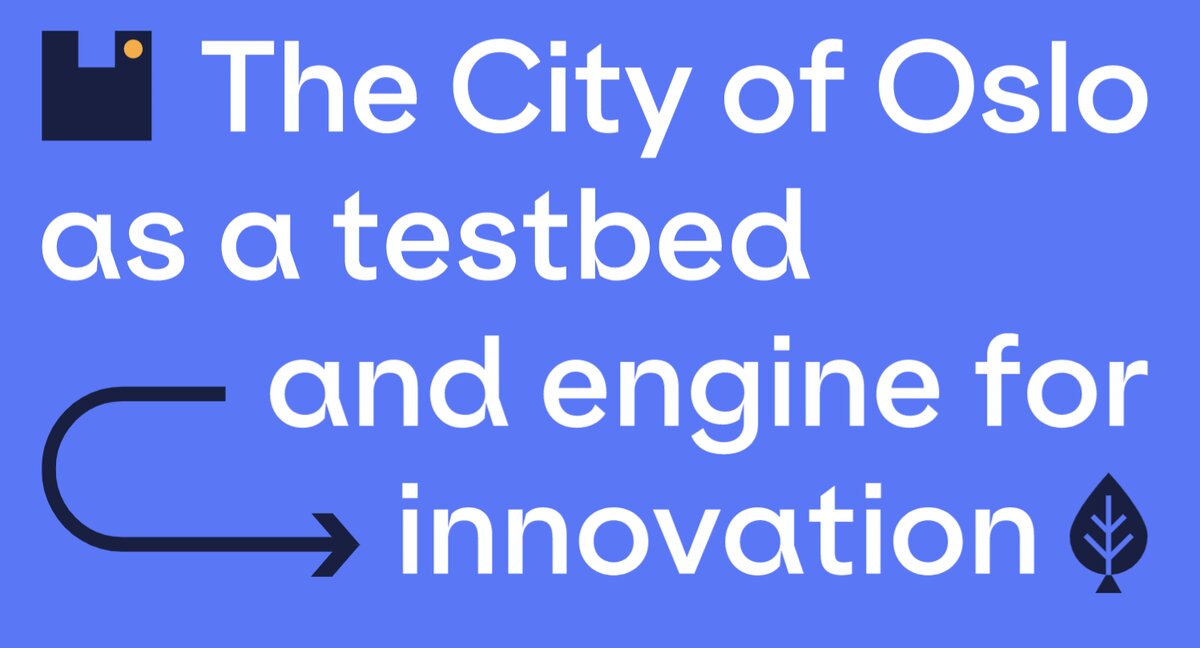 New guide for city innovation
The new guide for city innovation has just launched - available in both English and Norwegian. Discover innovation hotspots in the City of Oslo, and get an overview of key resources for public-private collaboration. The guide is designed primarily for city changemakers that want to connect with the startup community, but there's plenty of useful information for startups as well. It is the complementary guide to Oslo Business Region's "The Startup's Guide to Public Procurement" launched in 2022, and is a shortcut to public-private tools and networks. Read "The City of Oslo as a testbed and engine for innovation" here. For the Norwegian version, go here.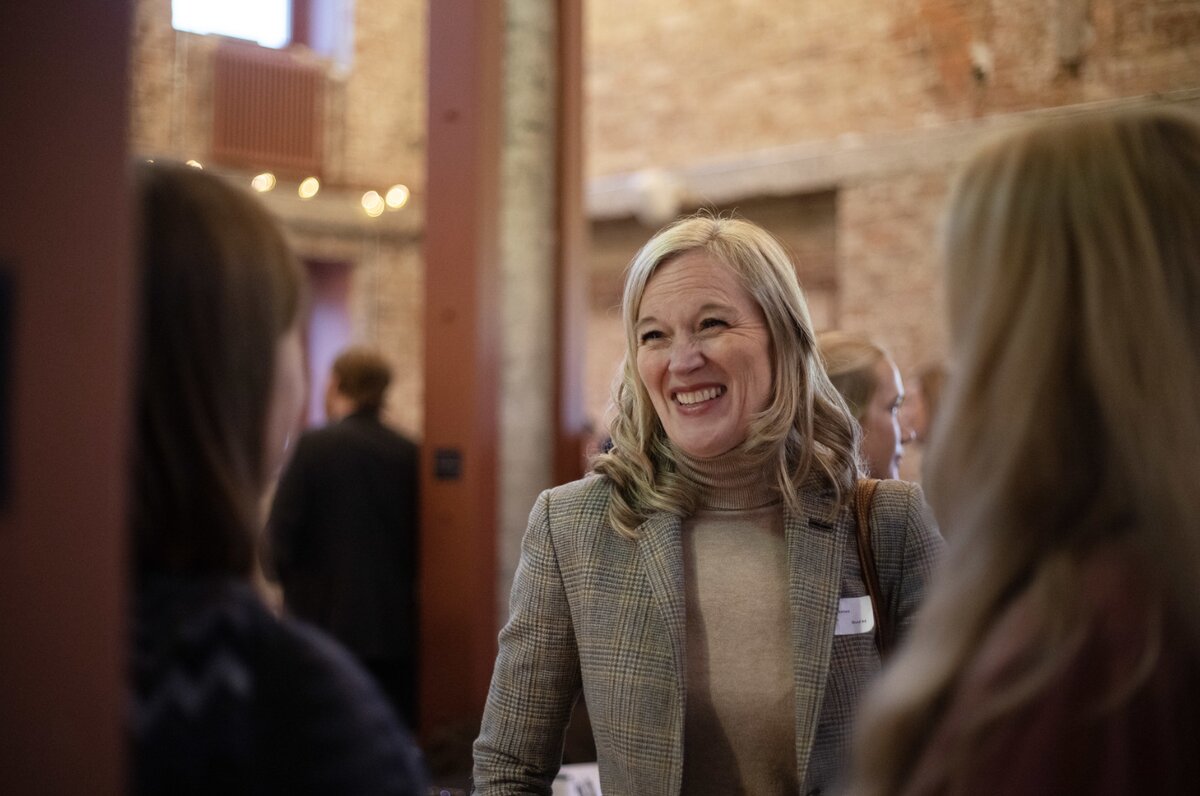 Recap of workshop for city changemakers
Over 50 participants from the City of Oslo attended the innovation workshop "Sammen om innovasjon!" on 30 November 2022. Workshop participants mapped out needs statements as a starting point for initiating innovation projects and connecting with potential partners from the startup ecosystem. The workshop was arranged by Oslo Business Region in collaboration with key innovation support organizations: SmartOslo (City of Oslo), StartOff (DFØ, LUP og Digdir) and D-box (DOGA, BI, AHO). Read more and see photos here.


Application Deadlines
Nordic Innovation: Last reminder for Nordic Innovation calls and tender
Deadline: Jan 2023
(1) Applied Ethical AI on Nordic Patient Records Nordic Innovation will fund the development and demonstration of an ethical AI-based solution, capable of reading patient records across the Nordic countries, Nordic languages and different medical health record systems. Deadline: 31 January 2023 at 12.00, NOK 5.800.000
(2) Innovation potential on Nordic patient records Nordic Innovation will fund a project with the aim to demonstrate a concrete solution utilizing the context-rich information provided in patient journals records across Nordic countries in solving healthcare challenges. Deadline: 31 January 2023 at 12.00, NOK 5.800.000
(3) Purchase of Nordic Ethical AI and Data Ecosystem building Nordic Innovation is seeking to contract a Supplier (Project Manager) to prepare and run a new cross-Nordic project which contributes to the development of the Nordic AI and data ecosystem, based on the principles of responsible use of data and ethical AI Deadline: 18 January 2023.

Digdir: NOK 132.5m for new digitization measures
Deadline: 6 February 2023
In 2023, Digdir will distribute NOK 132.5 million to small and medium-sized digitization initiatives that are socially beneficial and economically profitable. The scheme will provide better services and a more efficient public sector. Applicants must be from a government enterprise, but municipalities and private companies can be partners. Get more details here.

Nominations for Nordic Scaleup Awards 2023
Deadline: 17 February
The Nordic Scaleup Awards is free of charge to enter. Learn more and nominate a company here.
Stimulab innovation projects
Join the competition to deliver service design for this year's innovation projects in the public sector: natural hazard warnings, adult victims of violence, digital systems in the healthcare system, and food service in pre-schools. The Stimulab projects are announced in an open tender at Doffin. Find more information about the projects with links to each competition here.
Call for automated environmental monitoring
The Norwegian Environment Agency (Miljødirektoratet) wants to streamline and improve environmental monitoring. They are seeking automatic environmental monitoring solutions that use environmental DNA. Read more here.
SmartOslo
Deadline: Rolling
SmartOslo is municipal program that supports innovative pilot projects in Oslo. City entities partner with startups and apply for matching funds to test new technologies, products and services.
More info here.
R&D demonstration projects
Deadline: Rolling
Apply to The Research Council of Norway (Norges forskningsråd) to implement a demonstration project within the following themes: land-based food, environment and bio-resources.
More info here.

Events
Tech-frokost: Bærekraft og digitalisering (sustainability and digitialization)
24 January 2023
9:00 am - 10:00 am
How can Norwegian companies become more competitive by using data? Start the day with breakfast with Digital Norway and the Data Association on the 16th floor of Rebel. Sign up here.
Webinar: Exploring 2023 Innovation Trends
24 January 2023
4:00 pm - 5:00 pm livestream
Hear from OECD Public Governance and Mohammed Bin Rashid Centre for Government Innovation about their analysis of 1,084 innovative initiatives from 94 countries around the world. This is the lead-up to the publication of the report Embracing Innovation in Government: Global Trends 2023 at the World Government Summit in February, Register here.
Optimising Data Pipelines
26 January 2023
5:00 pm - 8:00 pm
Smart data pipelines automate many of the tasks involved in moving and transforming data. This allows data engineers to focus on other important tasks, such as designing and building systems that can extract value from the data. Learn more and sign up here.

Frokostwebinar: finn løsninger for bygg og anlegg (building and construction solutions)
26 January 2023
9:00 am - 10:00 am
LUP - Leverandørutviklingsprogrammet is hosting this event highlighting: What is needed for Norwegian construction sites to become emission-free and sustainable? Is it up to the suppliers to come up with better solutions, or should public actors set stricter requirements? Register here.

Disruption Rave at Epicenter
27 January 2023
12.00 pm - 1:00 pm
Join Epicenter's kick off to 2023. Free registration here.
Breakfast seminar: procurement law and procedures
1 February 2023
8:30 am - 10:00 am
CMS Kluge is hosting this free hybrid event on public procurement procedures (in Norwegian). Register here.
Gnist Municipalities
1 February 2023
9:30 am - 12:00 pm
DOGA invites ambitious and innovative municipalities throughout the country to apply to become Gnist municipalities. Sign up for the digital information session here.
Helseinnovasjonskonferansen 2023 (health sector innovation)
1-2 February 2023
The 2-day health innovation conference is arranged by Forskningsrådet for both public and private sectors. Register here.

Proptech Breakfast
2 February 2023
8:00 am - 10:00 am
Hosted by Proptech Norway, Estate Media and Mesh. Info and sign up here


Norway-India Business Summit
8-10 February 2023
Registration closes 1 February
Indian and Norwegian organzations are invited to join this business conference in connection with the official visit by Norwegian minister of trade and industry Jan Christian Vestre. The key theme is cooperation between Norway and India in the green transition with focus on: Energy transition and security, Maritime industries, Circular economy. Arranged by Innovation Norway. More information here.

Next Wave: Nordic Circular Solutions DemoDay
9 February 2023
3:00 pm - 5:00 pm
Startup Norway's 3-month Circular Tech: Accelerator program is coming to an end. Come to a special edition of the Public Demoday to hear from the 11 pitching startups and learn about their circular solutions. Meet key circular corporates, other startups, and investors. More information here.
Stimulab-dagen 2023
14 February 2023
12:30 pm - 3:00 pm
Register by 13 February
Stimulab uses design thinking as an approach with users at the center of co-creative innovation and service development. Learn more and register here.

Byggavfallskonferanse 2023
14 February 2023
The construction waste conference brings together 20 organizations and businesses with a common interest in working together on the correct handling of construction and construction waste. More info here.

Norway Life Science 2023
13-14 February 2023
The conference will highlight how to develop solutions to global challenges and create the basis for an internationally competitive healthcare industry in Norway. It is arranged by University of Oslo in collaboration with SINTEF, Oslo Municipality, the Pharmaceutical Industry, Oslo University Hospital, Oslo Cancer Cluster and The Life Science Cluster. It will be held at Oslo Science City Arena event with Novo Nordisk, AstraZeneca, Bayer and Boston Consulting Group as industry partners. Sign up here.

Oslo Life Science Forum Q1 2023
16 February 2023
2:00 pm - 5:00 pm
The law firm Simonsen Vogt Wiig and Rud Pedersen Public Affairs are launching the Oslo Life Science Forum. They will discuss the national strategy for medical equipment: What do the investment budgets look like and what is needed to give medical equipment a higher priority? More info here.
Bifrost Summit
6-9 March 2023
Silicon Valley, California, USA
Application deadline: January 23
Bifrost Summit supports Nordic entrepreneurs in getting insights and network in Silicon Valley. The program is designed to inspire and connect leading Nordic mobility solutions with key stakeholders and decision makers on the west coast and give companies a fast track into the market. More info here.

For additional events, see Oslo Business Region's Event Calendar here.

RECOMMENDED READING!
The Startup's Guide to Public Procurement - How to scale with the City of Oslo
> English edition
> Norwegian edition
The City of Oslo as a testbed and engine for innovation - How the city can partner with startups to test and scale new solutions
> English edition
> Norwegian edition
Join our Public-Private Innovators Network to be the first to hear about news and special events. Sign up here!

Get the City Innovation Spotlight delivered to directly your inbox each month. Subscribe here.
Want to share news, events and tips with Oslo's startup ecosystem? Reach out to Andrea Nylund (contact below).

Andrea Nylund

City Innovation Lead