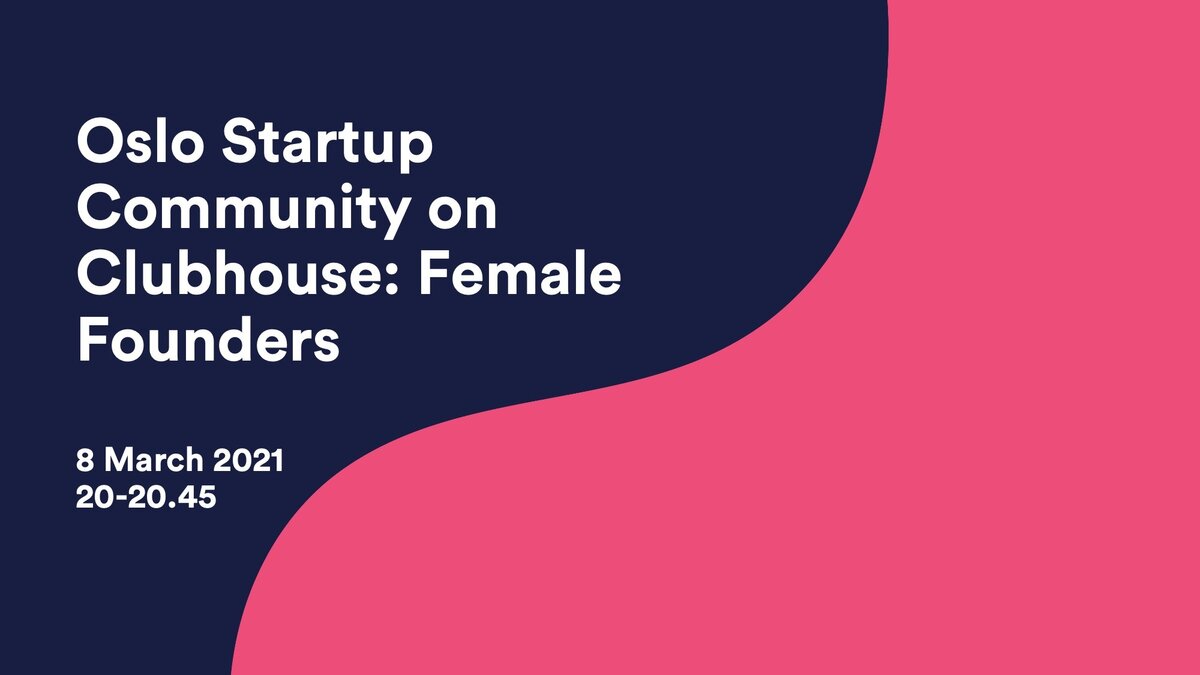 Oslo Startup Community on Clubhouse: Female founders
Venue: Clubhouse
From: 08 March 2021, 08:00 PM
Until: 08 March 2021, 08:45 PM
Oslo Business Region invites you to this event where we will talk about how we can get more female founders in Oslo. How can the city and the startup community support?
We have invited Victoria Marie Evensen, Vice Mayor for Business and Development at the City of Oslo, Marie L. Sunde, CEO and Co-founder of Equality Check and Chisom Udeze, Founder of HerSpace to discuss. The conversation will be moderated by Siw Andersen, CEO of Oslo Business Region.
The discussion is not new however the numbers are showing that we are lagging behind, especially women building growth companies.
We hope you can bring questions to the panel and tips on how we as a city and a community can drive and facilitate the development.

We hope you will join the conversation!
Practical information
There is no sign-up, so please save the date and join us on Clubhouse, Monday 8 March 2021, 20-20.45.
We know that Clubhouse is a platform that is not open for everyone yet (iPhone only and by invitation). However, we are trying out this new space to test and keep the conversation going, especially now when the possibilities to meet are fewer.