Step by step (in a high pace), Norway redeploys a highly skilled workforce of engineering and technical skills from the oil & gas sector into tech. The result is impressive technology businesses and local & international investments.
The Norwegian tech sector has seen rapid growth over the past year, with the value of funding rounds doubling and three unicorn businesses being created in 2021, shared technology investment firm GP Bullhound on its latest report.
The late-stage fundraising of Norwegian tech companies jumped from $357m in 2020 to $783m in 2021 – largely driven by rounds from software company Gelato ($240m), industrial software-as-a-service startup Cognite ($150m) and e-commerce firm Oda ($141m).
Hanging tough
Multiple subsectors are drawing on Norway's key strengths and heritage:
- A Nordic property and construction technology powerhouse;
- European hotspot for edtech startups;
- Deep rooted know-how in videotech and
- The creation of innovative industrial software companies facilitated by the oil legacy.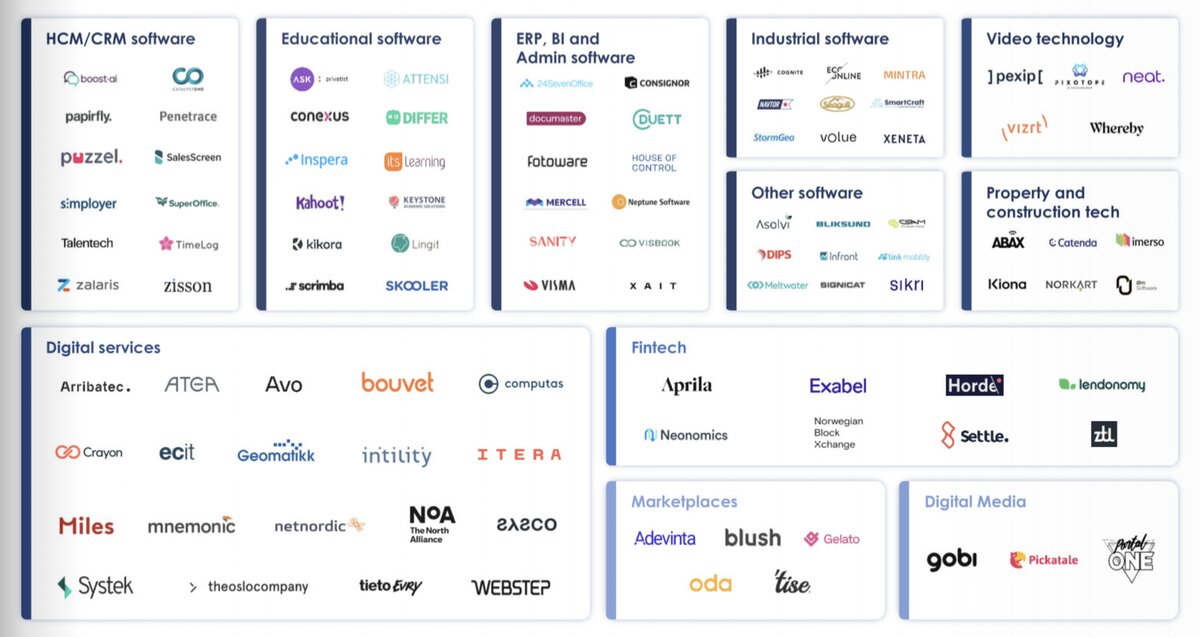 Strong growth in investments into Norwegian tech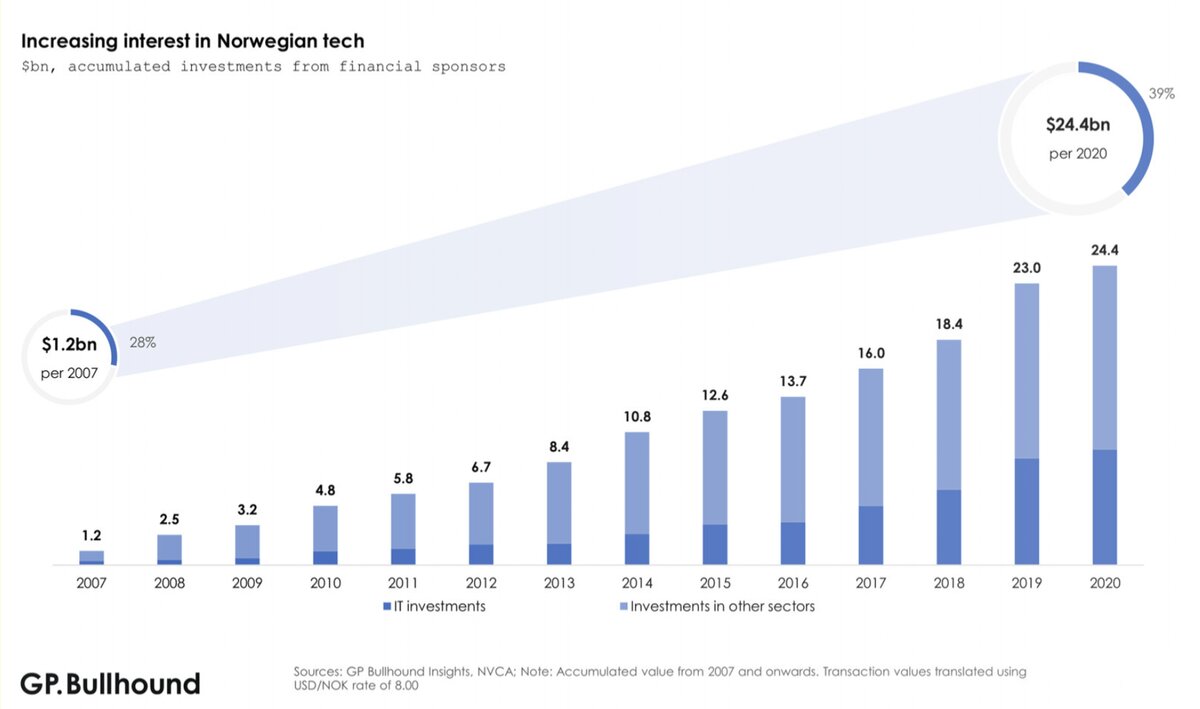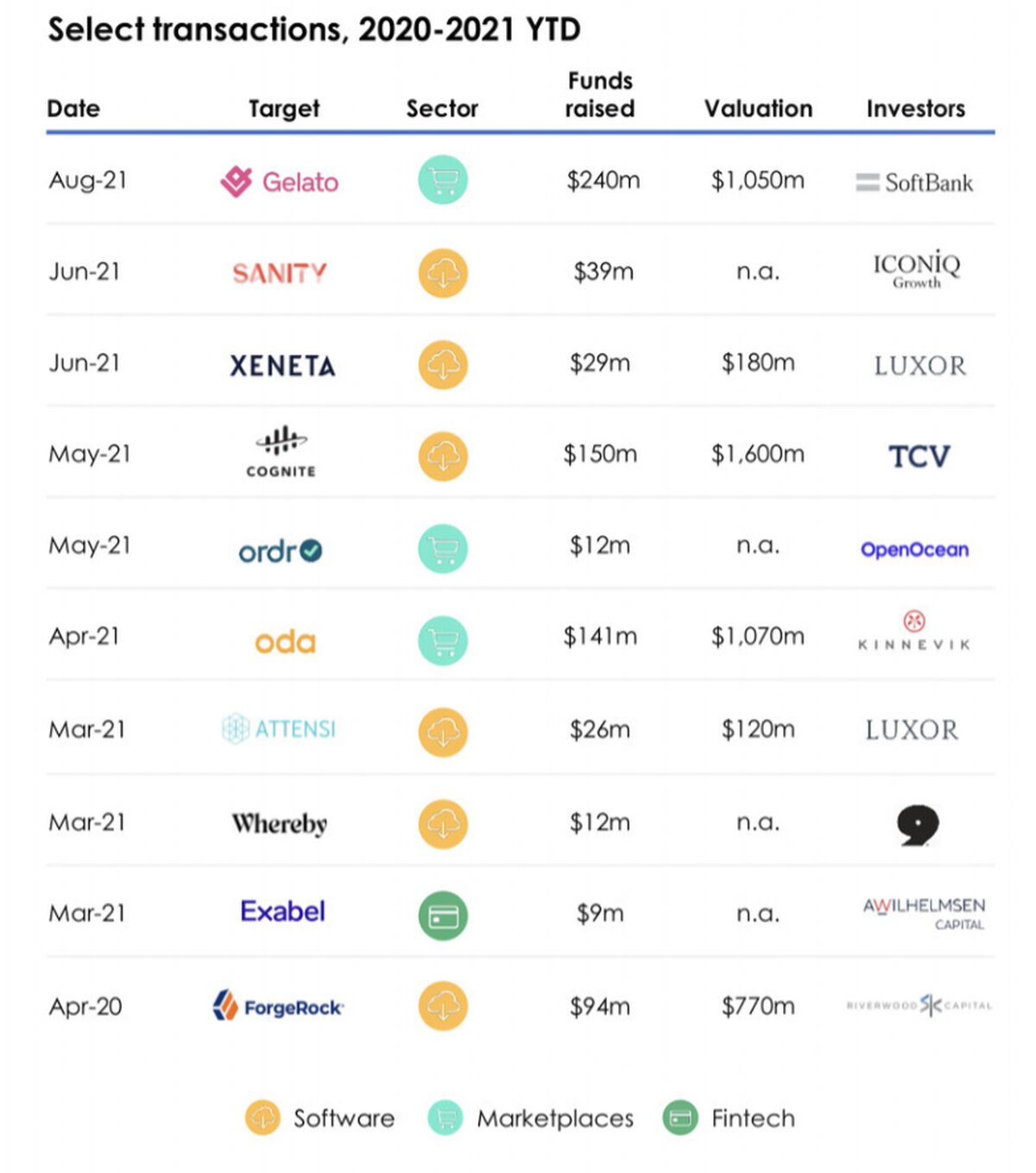 There was a significant increase in interest for Norwegian tech companies in 2021, particularly from prominent international investors, driving larger round sizes. Take a look at the numbers on the right: