Welcome to Procurement Spotlight where we bring startups the latest public procurement news and opportunities in Oslo.
April 4 Event: Building Oslo's Innovation Ecosystem
A new Innovation District is emerging in Oslo's city center to promote innovation, creativity and commercialization across public and private sectors. "Innovasjonsdistrikt Sentrum" (IDS) is a defined area of Oslo where knowledge institutions and knowledge-intensive businesses will gather and collaborate with entrepreneurs, incubators, investors and the public sector.
Oslo Business Region and Oslo Metropolitan Area invite you to hear what IDS is all about and how it will help scale growth companies on Monday, 4 April, 3:00 pm - 4:00 pm. With key stakeholders in the room, cross-sector dialogue is encouraged to ensure that IDS brings maximum value to Oslo and the startup innovation ecosystem. See the full program and register here.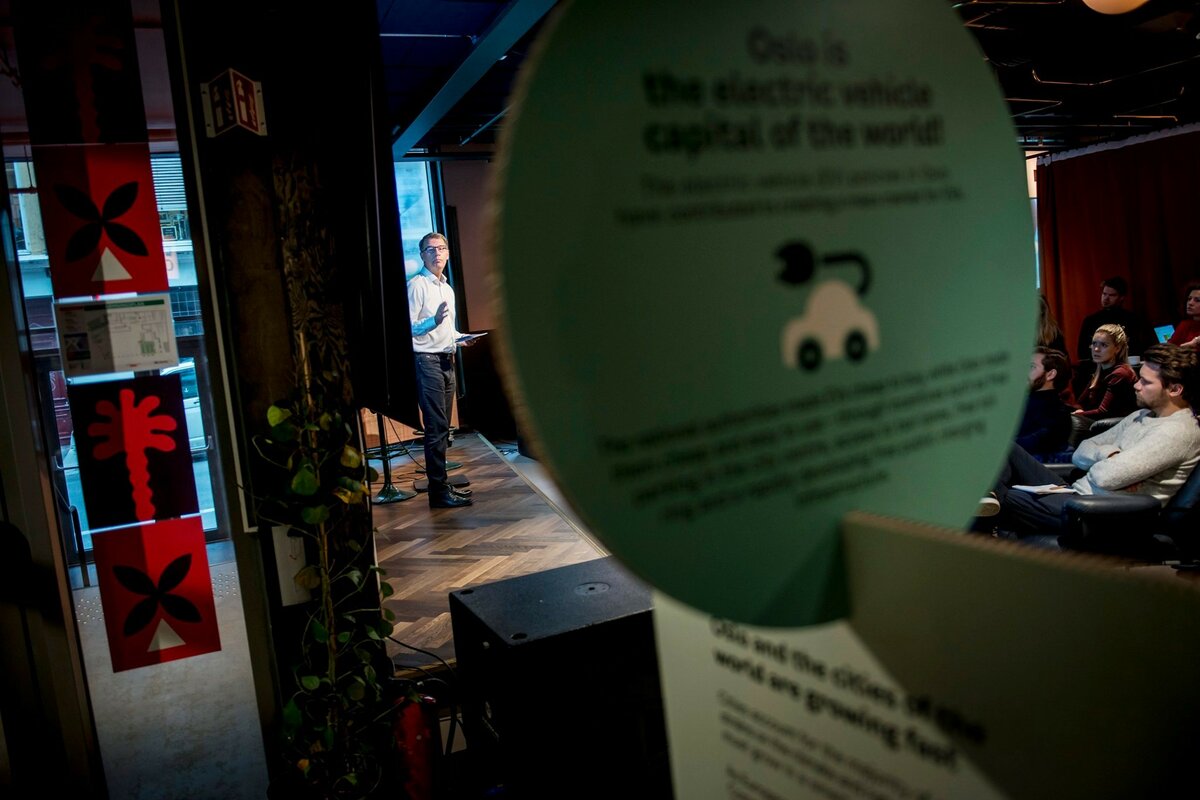 Green Platform open call
Green Platform is an initiative that provides support for research and innovation-driven green transformation. The government is earmarking up to 750 million kroner for the 3-year green cooperation project to solve challenges and facilitate new green value chains.

Companies are invited to propose projects, from research and technology development to complete solutions. Before applying, it is required to submit a draft proposal by 4 May 2022. The application deadline is September 2022. Funding is allocated in December 2022, and projects start early 2023.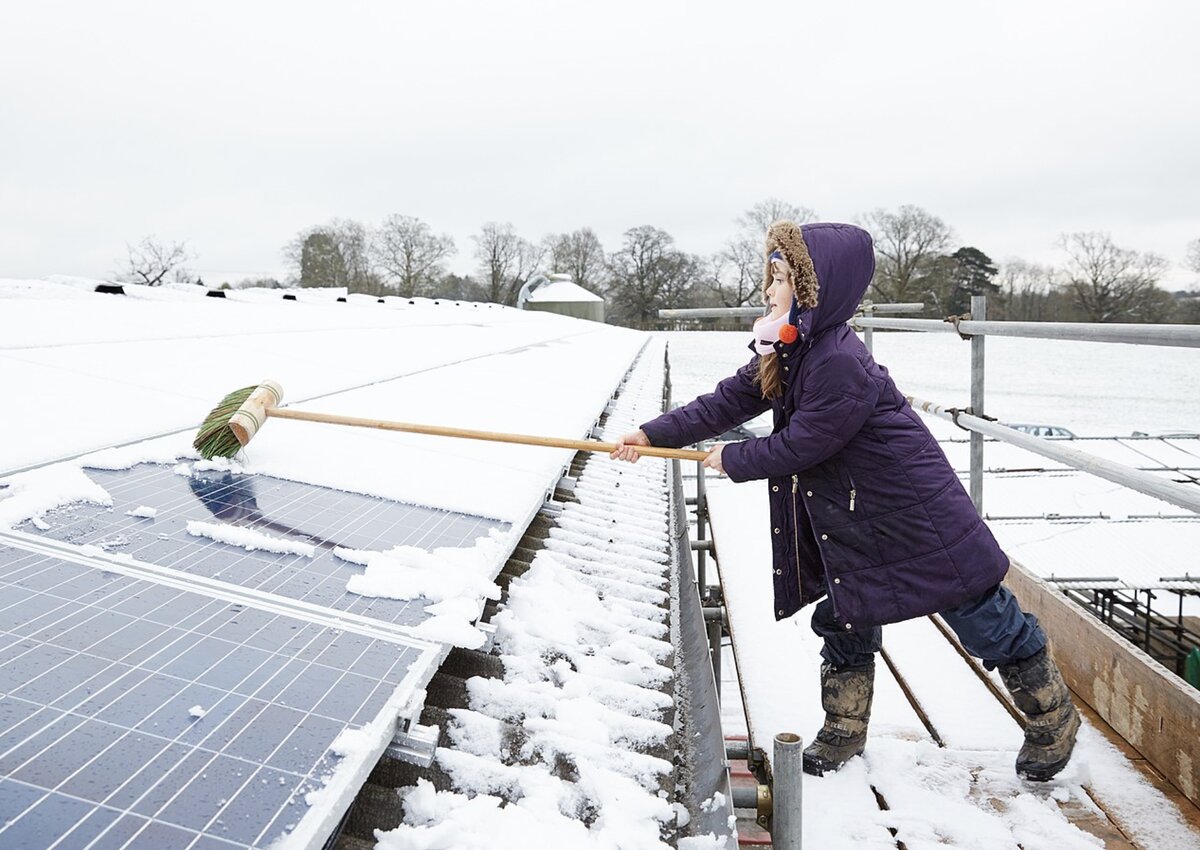 Over Easy Solar uses R&D funds to pilot new solar panel technology
A completely new type of solar panel from Over Easy Solar captures more sun in winter and produces more energy during morning and evening consumption peaks. Since July 2021, a pilot plant with standing bifacial panels has been in operation on the roof of the Institute for Energy Technology (IFE) at Kjeller, as part of a recently completed research project supported by the Regional Research Fund (RRF Oslo).
"We have learned a lot about how photovoltaic systems with vertical bifacial solar panels should be built, and we have received proof that vertical installation provides valuable energy production both at the time of year and at the time of day when the demand for electricity is greatest," says Trygve Mongstad, founder of Over Easy Solar. Read the full article here (Norwegian).
Application Deadlines
Eurostars
Deadline: 24 March 2022
Norwegian small and medium-sized companies lead the way in the EU competition Eurostars. Fourteen Norwegian companies are receiving 55 million. The deadline for the next round of applications is 24 March. Get information and apply here.

Funding for two Nordic HealthTech testbed networks
Deadline: 31 March 2022
Nordic Innovation now has an open call for proposals to help strengthen Nordic value chains and testbed networks in the field of health technologies.
More info here.

Open call for AI solutions
Deadline: 8 April 2022
HosmartAI is looking for innovative tech startups developing AI solutions that can be implemented in the healthcare sector. A total budget of €200,000 is available to support 4 startups in the design, development and integration of health-interoperable technologies into HosmartAI's platform. More info here.
Nordic Innovation seeks smart connectivity suppliers
Deadline: 10 May 2022
Nordic Innovation is seeking a supplier that can prepare and run the day-to-day activities of the Smart Connectivity program with a goal to establish the Nordic region as a frontrunner in sustainable mobility. More specifically: how can we increase data sharing in the Nordic mobility and logistics sectors to promote sustainability, innovation and change while increasing competitiveness? More info here.
SmartOslo
Deadline: Rolling
SmartOslo is municipal program that supports innovative pilot projects in Oslo. City entities partner with startups and apply for matching funds to test new technologies, products and services.
More info here.

R&D demonstration projects
Deadline: Rolling
Apply to The Research Council of Norway (Norges forskningsråd) to implement a demonstration project within the following themes: land-based food, environment and bio-resources.
More info here.

Public-Private Events
FutureBuilt Share & Learn
23 March, 8:30 am - 10:15 am
In addition to being innovative in architecture and climate, new FutureBuilt projects are now required to meet social sustainability criteria. This webinar highlights what is important to map, ethical construction processes, and requirements for buildings and urban development areas. More info here.
Tech Town Hall #1: Crypto, Impact Unicorns & Startup Visas
23 March, 4:00 pm - 6:00 pm
Mesh is serving up a great line-up of speakers at its upcoming Tech Town Hall, including Johan Brand, co-founder of Kahoot! And Espen Malmo, Managing Parter at Skyfall Ventures. More info here.
Atea Sustainability Forum (ASF)
24 March 2022
Take part in influencing the IT industry in a more sustainable direction. ASF brings together some of the Nordic region's largest buyers of IT and representatives from the global IT industry to better understand the importance of setting requirements for sustainability in the acquisition of IT, and how to reduce electronic waste. More info here.

Proptech Innovation Conference: The Future Life Cycle of Buildings
29 March 2022
The conference will take place in Bergen, in partnership with Plug and Play, Metaprop and Innovation Norway. Learn about the future of construction and real estate, how the industry will change over the coming years, and how your company can become more efficient, profitable, sustainable. More info here.

Together for Health Innovation
31 March, 9:00 am - 12:00 pm
"Together for Health Innovation" (Sammen om helseinnovasjon) will highlight examples of what can be accomplished through collaboration in healthcare. The Supplier Development Program (LUP) will discuss where the industry succeeds, where improvements are needed, and how to work together toward the future. More info here.
Datacenter Forum
31 March 2022
The 8th annual Datacenter Forum returns to Oslo to welcome over 300 professionals from the data center sector in Norway. Free registration here.
2022 Oslo Freedom Forum
23-25 May 2022
Oslo Freedom Forum will showcase top competitors in the hackathon themed "Internet Shutdowns," a competition with the objective of developing accessible solutions that would allow citizens, activists, civil society members, and all other stakeholders to maintain digital communication during internet shutdown. More info here.
Robotics and AI Conference for Cross-sectoral Innovation (RAIC)
9 June 2022
What can the healthcare, ocean tech and agriculture sectors learn from each other? SINTEF og DigitalNorway are creating a cross-sector network to share knowledge around robotics and Artificial intelligence (AI). More info here.

Digitaliseringskonferansen
22-23 August 2022
The main theme of the conference is "Digitization - it's about people." with guidelines for digitization work, management, use and sharing of data. More info here.
Want to share news, events and tips with Oslo's startup ecosystem? Reach out to Andrea Nylund (contact below).
Join the new Public-Private Innovators Network to connect public procurement opportunities with innovative solutions. Sign up here!
Andrea Nylund

City Innovation Lead