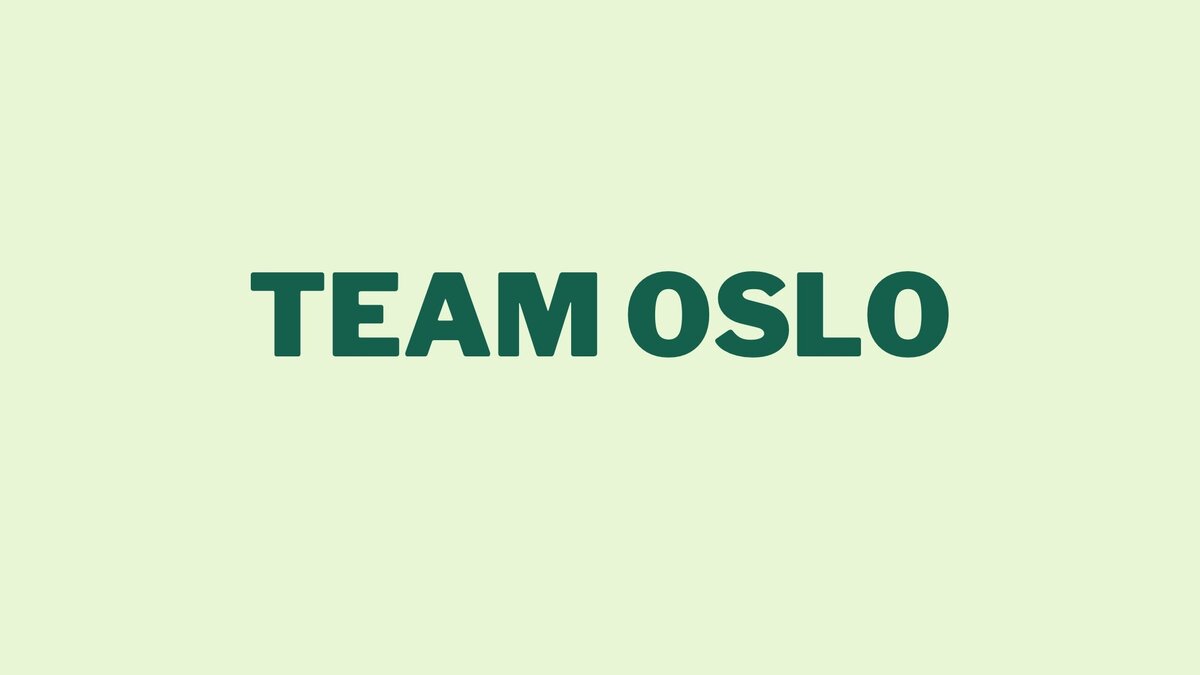 A new network of stakeholders promoting Oslo towards investors, talent and tourists (NO)
Venue: Oslo
From: 14 October 2022, 09:00 AM
Until: 14 October 2022, 01:00 PM
Bakgrunn
Vi er i sterk konkurranse med andre byer og land om å tiltrekke oss besøkende, spisskompetanse, bedrifter og investorer. Dette kan du lese mer om i Oslo: State of the City 2022. Derfor ønsker Visit Oslo AS, Oslo Business Region AS og Osloregionen IPR å etablere et større nettverk for å styrke merkevaren Oslo sin attraktivitet med tanke på besøkende, investorer, bedriftsetableringer, talent og som samarbeidspartner i internasjonale prosjekter. Samarbeidet skal bidra til synergier mellom aktørene og bidra til effektiv ressursbruk som styrker effekten.
Ønsker du å delta og bidra til nettverket?
Vi har første nettverkssamling 14. oktober kl 9-13 der vi vil diskutere noen felles hårete ambisjoner, konkrete mål og neste steg.
Hvem bør delta?
Vi vil i første omgang samle de som jobber aktivt med dette hver dag og som i stor grad representerer flere aktører. Vi ber deg derfor om å fylle ut dette søknadsskjema snarest og senest innen 10. september 2022. Alle får svar.
Kriterier for å delta
Du (og de selskapene du jobber med/for) må jobbe aktivt med å tiltrekke investeringer, spisskompetanse (rekruttering/talent), tilreisende/turister, eller promotere norske produkter eller tjenester internasjonalt?
Du representerer flere aktører
Du har et ønske om å samarbeide på tvers av sektorer og organisasjoner for å få mer effekt ut av egne og andres tiltak.
Du må ha et ønske om å bidra til et større nettverk med tid og sannsynligvis ressurser som økonomiske midler og nettverk.
Faller du utenfor denne beskrivelsen men likevel er interessert og har mye å bidra med, må du gjerne skrive deg på listen uansett. Det kan være aktuelt å invitere på samlinger senere.