Fast-growing Oslo is one of the greenest, most politically stable and financially secure cities in the world. The Norwegian capital has a dynamic startup scene with plenty of opportunities to grow and uncharted territory to explore. Thinking about bringing your company to Oslo? Here's how.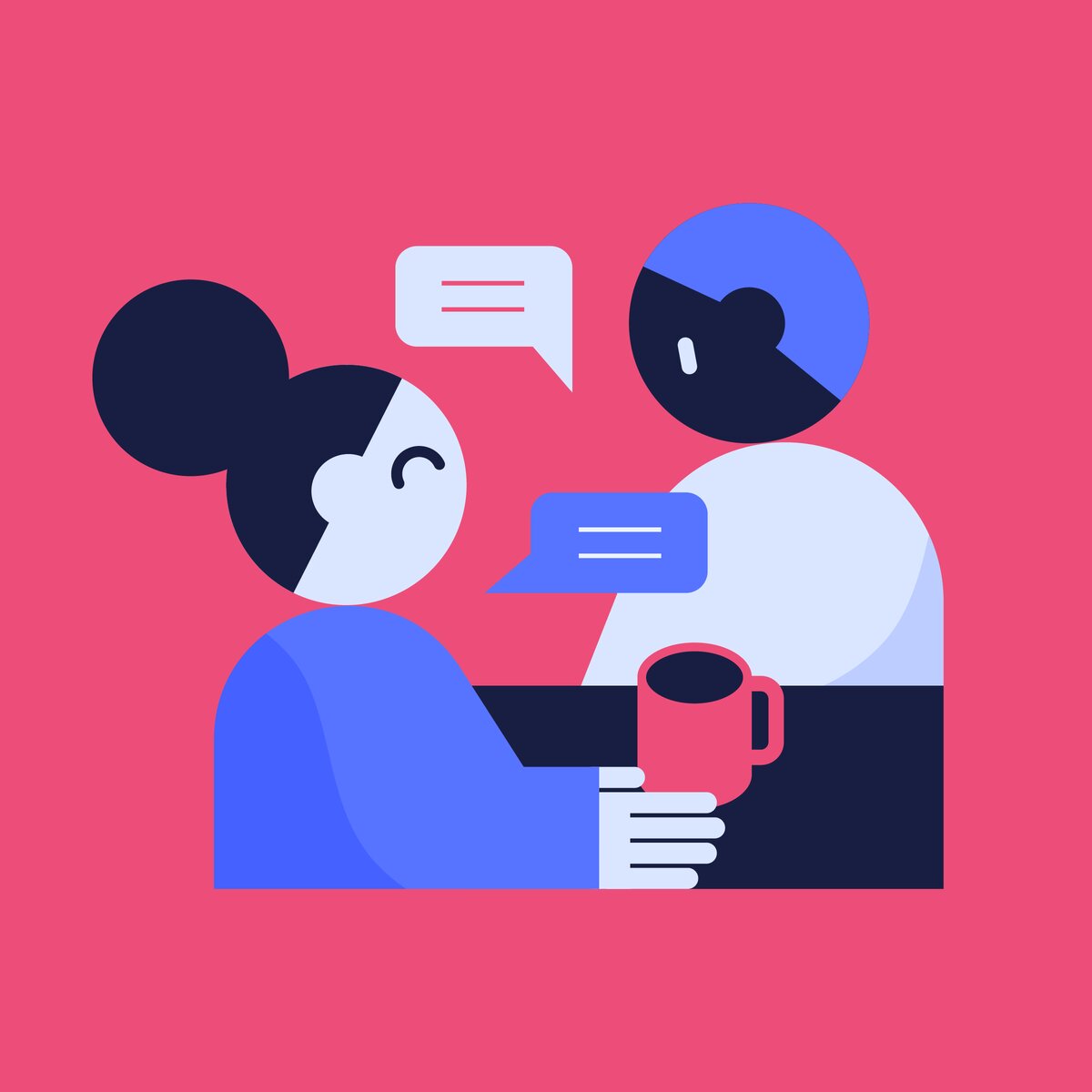 Setting up your company: the nuts and bolts
Register your company
All new companies in Norway need to be registered at The Bronnoysund Regiser Center (Brønnøysundregisteret), using a form called Coordinated Register Notification. Filling out the form can be a bit tricky, as it is only available in Norwegian. However, the «Part 1 – Guide» section is available in English.
Foreign companies also need to register at the Register of Business Enterprises. The Register of Business Enterprises is responsible for registering Norwegian and foreign enterprises operating commercially in Norway.
Get a D-number
To set up a company in Norway, you will need a D-number. This national identification number allows you to work in Norway and set up a bank account (see next section). To receive your D-number, you need to book an appointment with The Tax Administration (Skatteetaten). If you have been granted a residence permit in Norway (see more information under «Move to Oslo»), you will receive your D-number about two weeks after the appointment.
Open a Norwegian bank account
Once you have a D-number, you can set up a Norwegian bank account. You will need to show the bank your D-number and bring your passport, a passport photo, and proof of a Norwegian address. You will also need to apply in person for a Bank-ID that can be used for bank transactions, including payments on public websites. Some of the larger Norwegian banks are DnB, Nordea, and Danske Bank.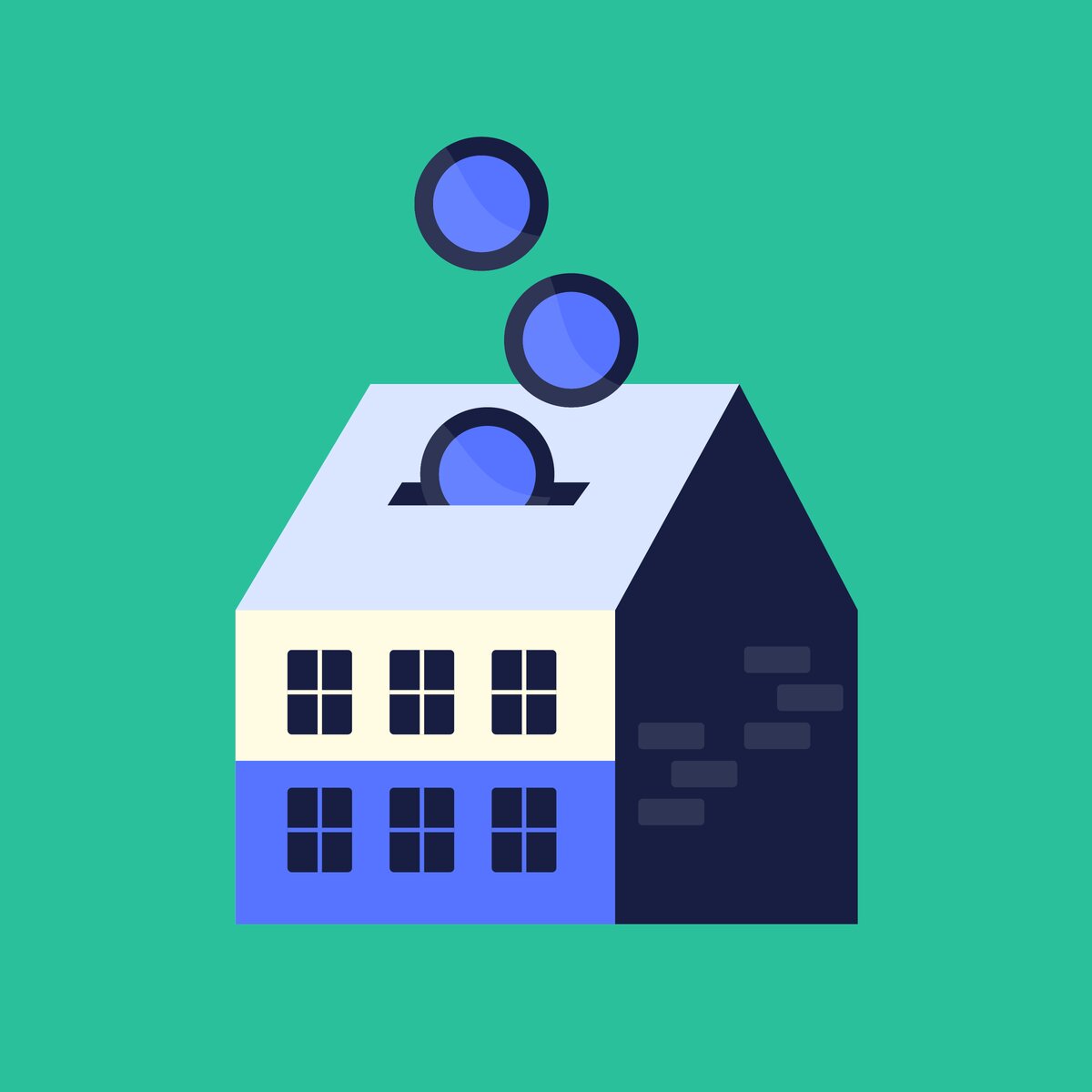 Getting your head around Norwegian laws and regulations
Let's talk about tax
The Norwegian tax year runs from January to December. Annual taxes are filed electronically on or before the 30th April.
In Norway, the tax system is divided into several brackets. When calculating your tax rate, make sure to factor in income tax (22%), National Insurance (calculated on personal income), and your bracket tax (calculated on personal income). Norway also has a wealth tax, which is paid on cars, property, shares, bank deposits, etc.
Find out more about Norwegian tax at The Norwegian Tax Administration (Skatteetaten).
Say VAT?
Value added tax (VAT) is a tax that companies collect from their customers on behalf of the government. The rate is 25% for most goods and services, 15% for food and drinks and 12% for transport, cinema tickets, and room rental. If you are self-employed, you need to pay VAT on all your purchases, but these expenses will often be deducted from your tax refund, so make sure to include them in your tax filing.
NAV for dummies – health, pension and other benefits
The Norwegian Labour and Welfare Administration (NAV) administers health and welfare benefits, childcare benefits, unemployment and work assessment allowance. To be eligible for NAV benefits, you need to be a member of the National Insurance Scheme.
If you live in Norway, you are as a general rule a member of the National Insurance Scheme. For you to be considered resident in Norway, your stay in Norway must last, or be intended to last, for at least 12 months.
The pension system in Norway consists of a minimum pension level guaranteed by NAV, plus a combination of other entitlements based on whether you work in the private or public sector. Most employees contribute 2% of their salaries to a pension scheme, and their employer adds to this.

Insurance for a rainy day
There are many benefit schemes in Norway, but it is still advisable to set up separate insurance agreements for businesses. The type of insurance depends on what type of business you run. If you are an employer, for instance, you are obliged to set up occupational injury insurance for all your employees. Common Norwegian insurance companies are Gjensidige, If, Tryg og Fremtind.
Know your rights – and duties!
The Working Environment Act is one of the essential components of Norwegian work life and culture. Here you will find rules on everything from working hours to termination, working environment, leave of absence, and disputes. It also includes specific protection against discrimination.
Government deadlines for your calendar
There are quite a few deadlines for companies to keep track of in Norway. This overview from The Norwegian Tax Administration (Skatteetaten) will help you keep track.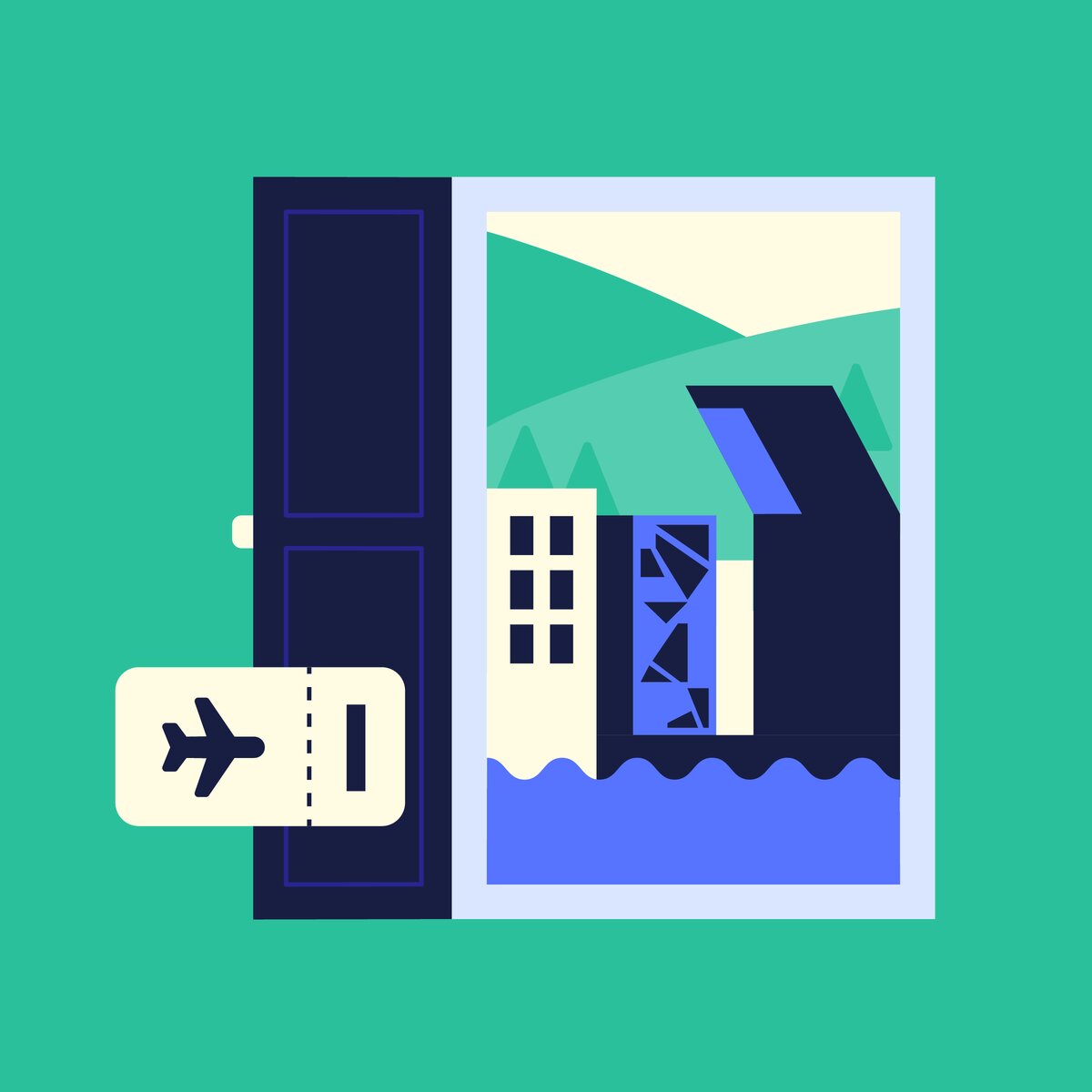 Make your move: Oslo at your fingertips
Work permits
If you are an EU/EEA citizen, you are entitled to move to Norway to live, work and study. If you are a non EU/EEA-citizen, you will need to apply for a visa before you arrive. Find all the work permit information you need at the Norwegian Directorate of Immigration (UDI). You can also check out The Official Guide to Work in Norway for extensive information on work permits.
For further information about the first few months in Oslo, The City of Oslo (Oslo kommune) has a helpful overview of everything from temporary health services to mobile phone subscriptions, transport from the airport, and short-term housing.
Norwegian working culture
Being a small country, Norwegian society is based on trust. This makes it easier for you to build relations and get involved.
Equality, flat organizational structure, and work/life balance are key to Norwegian working culture. You will find useful information about how to understand Norwegians at work at New in Norway, which is run by The Norwegian Directorate of Integration and Diversity (IMDi). You can read more about Norwegian working culture in our State of the City Report 2021.
The green shift
Oslo is an eco-friendly capital, and one of the most sustainable cities in the world. You can read more about green living in Oslo at Visit Norway and the City of Oslo (Oslo kommune).
The emphasis on green living in Oslo opens up many possibilities for new businesses. If your company develops green ideas for the future, there are several funding opportunities through the state as well as the city of Oslo, such as the Green Growth Loan Scheme from Innovation Norway.
As for your spare time, Oslo has several parks, islands, forests and outdoor areas. If you want to venture outside of the city and into the wild, make sure to check out The Norwegian Mountain Code by The Norwegian Directorate of Integration and Diversity (IMDi).
The startup community
Oslo ranks 9th globally for its business environment, mainly due to its relatively fast and cheap registration process. There are over 50 startup venues in Oslo and you can get the full list on our overview of the Oslo Startup Ecosystem. Also, with its 700 000 citizens, Oslo is a great testing ground for figuring out what works for your company.
Make sure to check out Oslo Innovation Week, the annual event that showcases sustainable business solutions that meet UN Sustainable Development Goals (SDGs). Here, you can jump into the heart of Nordic innovation and connect directly with entrepreneurs, founders, investors, and corporations. The Official Investment Promotion Agency of Norway is also a useful website to explore.
In search of talent
Oslo's citizens are generally highly educated, with strong English skills. If you join startup seminars or similar, the main language will usually be English. This will make it easier for you to get to know the community and find new talent for your business.
Oslo is also on the radar among those exploring new work and lifestyle opportunities after Covid. It is expected that more Europeans will choose Oslo as their home in the future.
Nordic impact startups can fish from a bigger talent pool. According to the Nordic Impact Startups Report 2021, they receive 25% more job applications per vacancy than non-impact startups.
Location, location, location
Oslo is well connected to the rest of the world, with up to 850 flights every day from Oslo Airport. Copenhagen is just a one-hour flight away, and Stockholm and Gothenburg can be reached by train. You can fly to London and Brussels in a couple of hours, and New York in 8.
In order to bloom, you need some roots. At Oslo Council (Oslo kommune), you will find a good overview of how to find a private home. Visit the Norwegian classified advertisement website Finn.no to find private apartments and office spaces.
There are several office spaces in Oslo and you can find the full list in our overview of the Oslo Startup Ecosystem.
Oslo's approach to mobility has made it one of the most walkable regions in Europe. Read more about Oslo's infrastructure in our State of the City Report 2021, and find information on how to get around the city on Visit Oslo and the City of Oslo.
Impact and investment

Oslo is particularly well known for its tech expertise, especially tech in health. The city is also an important hub for high technological expertise such as property, financial, and hardware technology. Read more about Oslo's strengths and potential in our State of the City report 2021.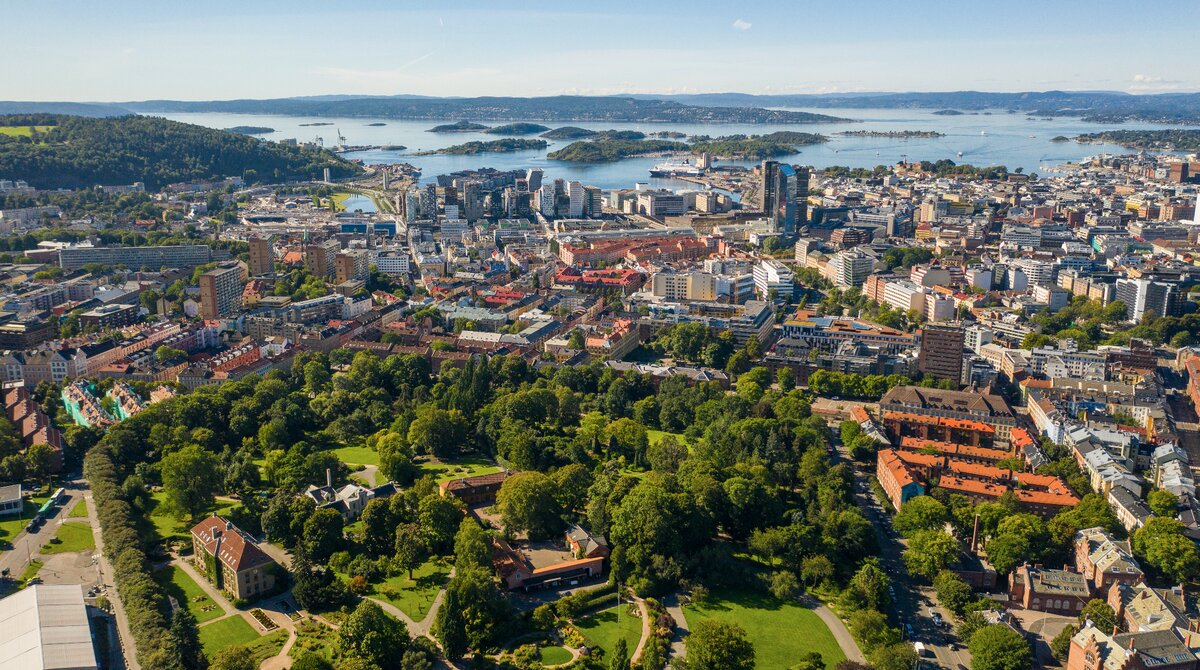 Useful websites
The top 5 questions answered
How long does it take to set up a business in Oslo?
If everything goes as planned, the overall process takes around 3-7 weeks.
How much does it cost to set up a business in Oslo?
You need to deposit NOK 30,000 into a Norwegian bank account and pay a one-time service fee of NOK 5570 to add your company to the Register of Business Enterprises.
Do you have to live in Oslo to run a business there?
You need a Norwegian address in order to set up business in Oslo. However, it is sufficient if only one of the required two directors in a Private Limited Company (AS) resides here.
Can I start a business in Oslo even though I'm not a Norwegian citizen?
Yes, you can. The city of Oslo encourages foreigners to set up business in Oslo, and there are many resources available.
Which areas of business are Oslo most known for?
Oslo is particularly known for its tech expertise, and especially tech in health. Oslo is also an important hub for high technological expertise such as property, financial and hardware technology.
How can we help you further?
Oslo Business Region helps you navigate Oslo's startup and innovation community by bridging industries, companies, cities and people. You can find more information here.