What happened at Oslo Innovation Week 2021?
Since 2005, Oslo Innovation Week has brought together entrepreneurs, leaders, investors, innovation drivers, technology experts and creatives in the city of Oslo.
Oslo Innovation Week 2021 took place 27-30 September. We were still working under covid restrictions in Oslo which resulted in a week of hybrid events - some digital, some physical and some a combination of the two. Travel restrictions meant that attendees outside of the Nordics could take part in events online whilst those lucky enough to make it to Oslo could meet people at events physically for the first time in 18 months. There were many highlights during the week - too many to mention in a short article but here are a select few: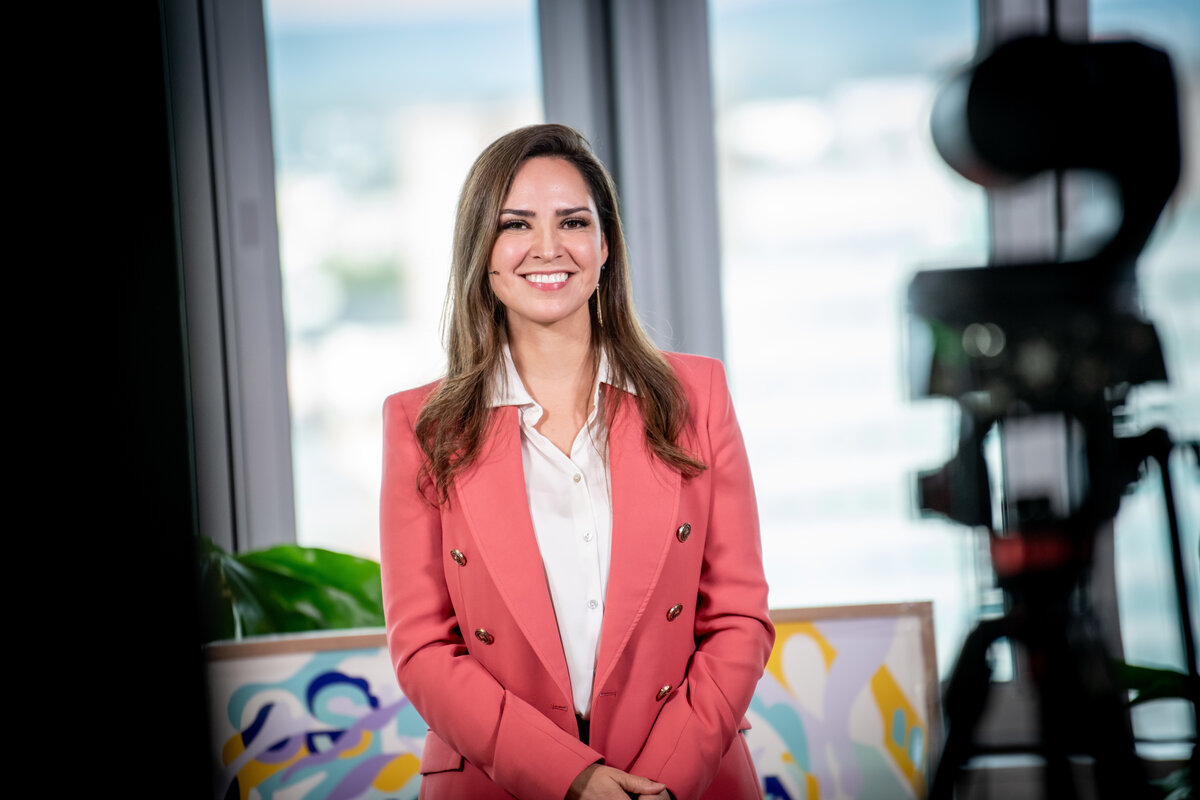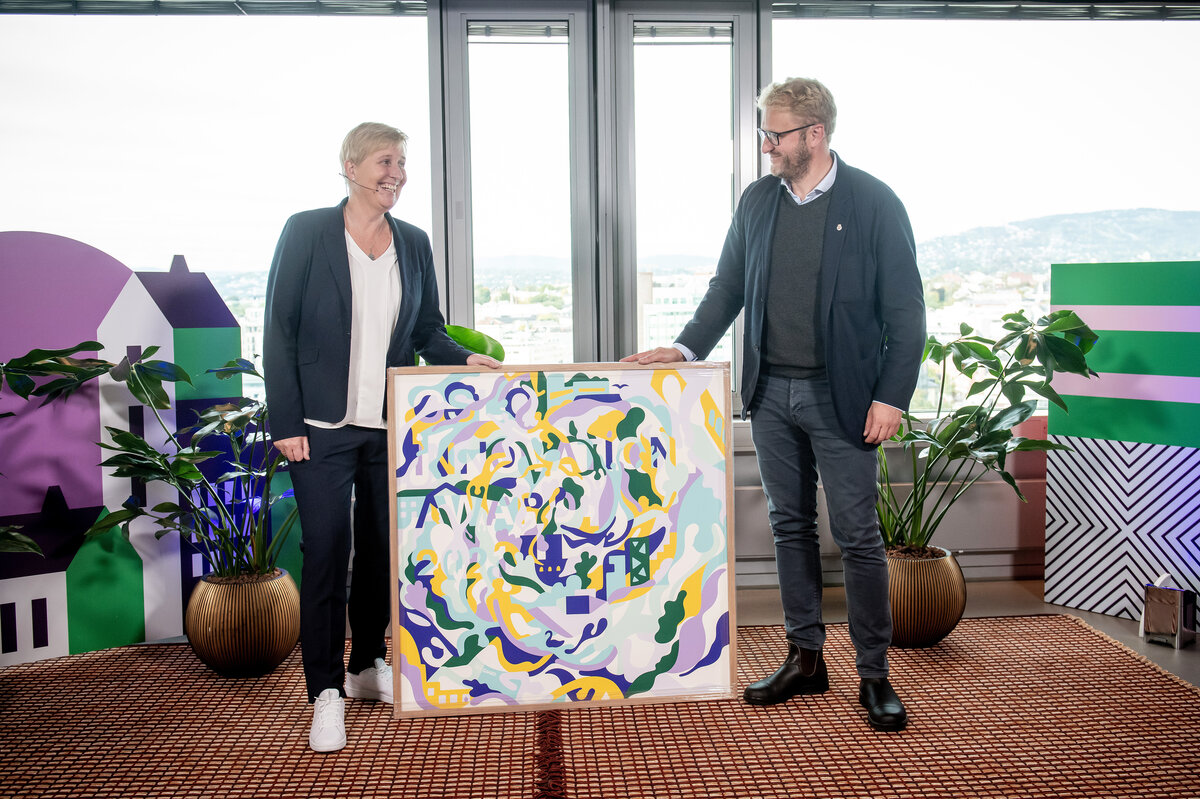 Monday
The first day of Oslo Innovation Week started off in the presence of Royalty. Crown Prince Haakon met 15 growth company founders, hub leaders and investors at Rebel. It was the Crown Prince's first meeting with the ecosystem in over two years and a good opportunity to update him on the ecosystem growth, how companies have dealt with the pandemic and subjects such as talent attraction and startups visas.
The breakfast was swiftly followed by the official opening. Vegar Andersen from the Business Development and Public Ownership department from the City of Oslo kicked off proceedings by awarding the Oslo Innovation Award to Epiguard. All the aspects of the company were considered before the jury announced EpiGuard as this year's winner. Scalability, growth, impact on the environment as well as ethical responsibility and sustainability. All the key aspects that EpiGuard has nurtured for years since the first EpiShuttle has been produced.
We then got onto the main track which was focussed on helping companies to grow. Hosted by Angela Holter, Managing Director of Astia Angels, she discussed the foundations of business and why building a company with diversity, sustainability and collaboration values is a good business decision together with Sharon Vosmek, CEO of Astia Fund, Marit Rødevand, CEO and Founder of Strise, Idar Kreutzer, CEO of Finance Norway, Katrine Marcal - critically acclaimed author of Who cooked Adam Smith's Dinner and Mother of Invention: How good ideas get ignored in an economy built for men and Babou Olengha-Aaby, founder of The Next Billion.

And it wasn't just Oslo Business Region who ran events on Day 1. Astat and the British Embassy invited founders, investors and business leaders interested in financial technology to MESH Youngstorget to discuss how the Nordics can become the FinTech and open banking innovation capital of the world. This was followed up with Spacemaker and Otovo on stage at a Founder Institute run event on how to scale startups.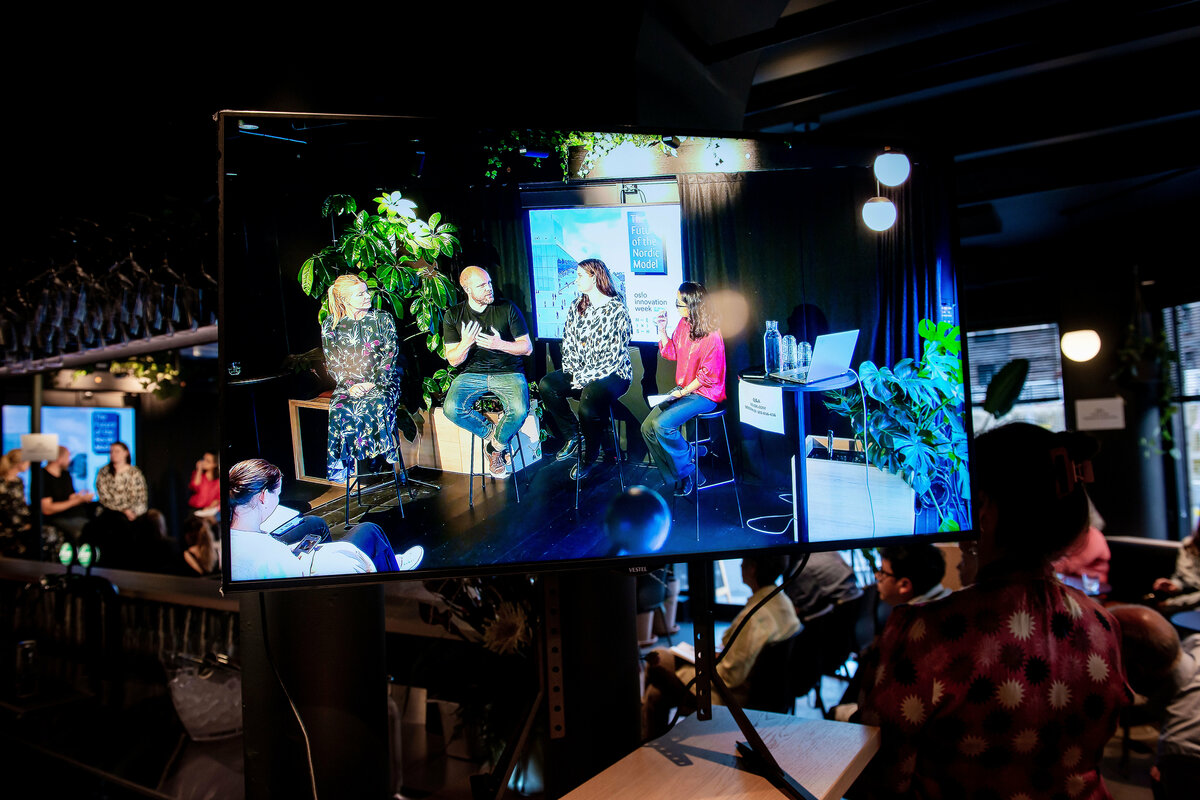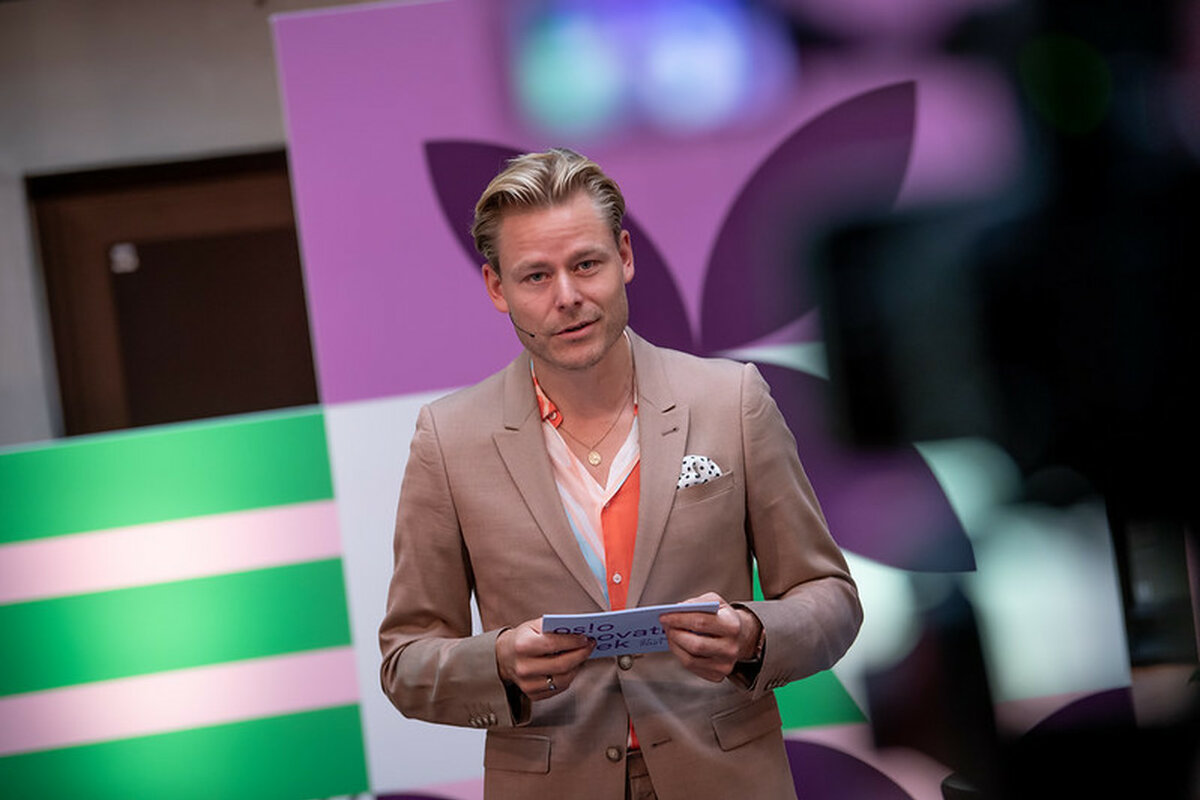 Tuesday
Nordic Climate Tech Demo Day kicked off the second day. We welcomed 50 guests in addition to a digital audience to meet the best nine climate tech growth companies present to a panel of four investors from EQT, Pale Blue Dot, Voima Ventures and Ecosia. Moderated by Jørn Haanæs of Katapult, the audience were treated to three hours of important content bring forward climate solutions that can be solved via tech. The event also included three fireside chats with Nysnø Climate Investment, Impact Forecast and Voi.
Podcasts were a prominent feature during the week. Not only did OIW have a podcast with Epicenter called Growth but we also saw Lørn.Tech and Goodwille produce two excellent OIW series with guests including No Fence, Attensi, Verdane, Airthings, Brighteye VC, Digital XBO and Varig.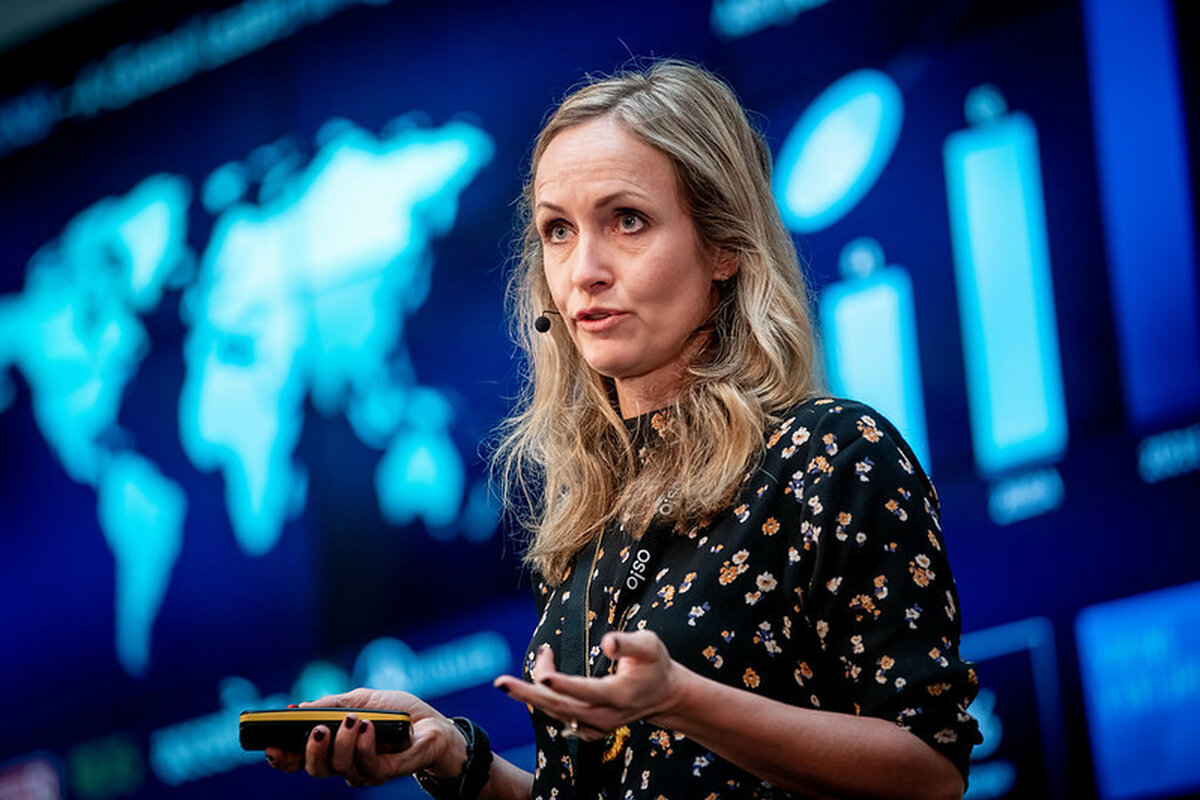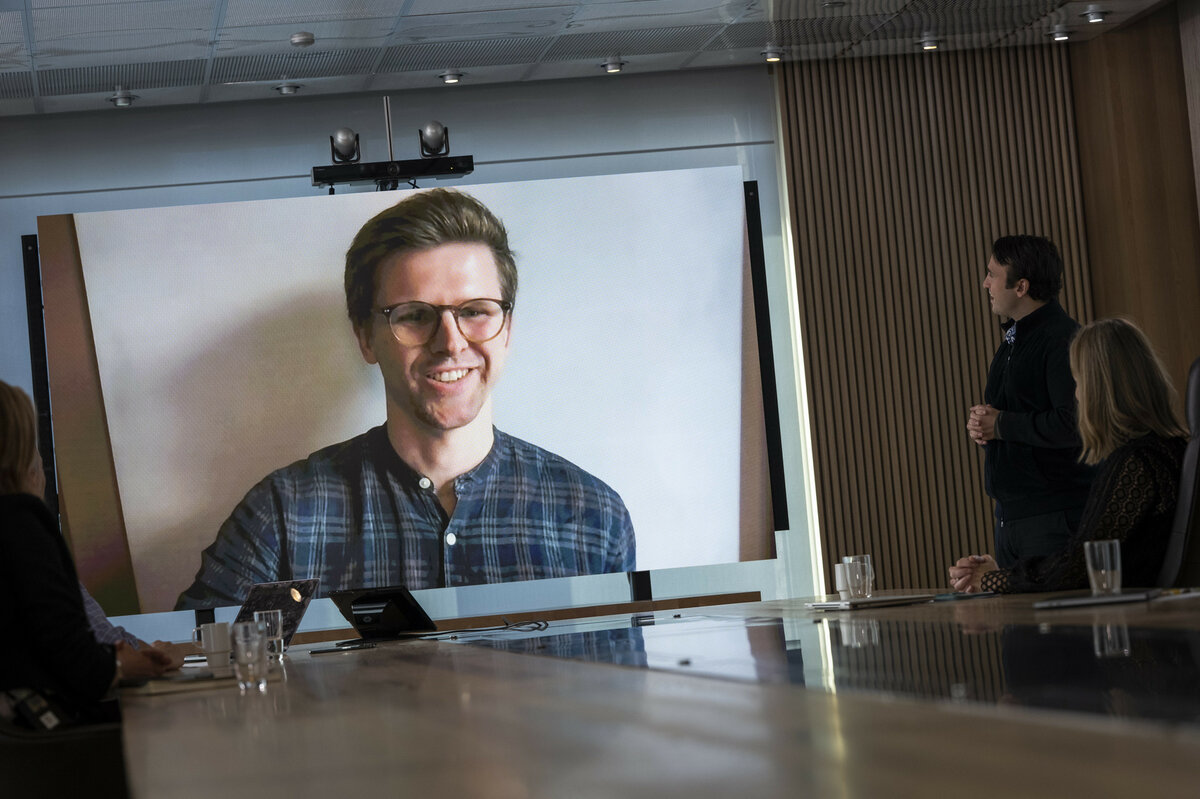 Wednesday
The morning session started with coffee, fresh croissants and the Scaleup Workshop at our studio at Mesh Youngstorget. The panelists invited three companies to discover their journey through scaling: grocery delivery ODA, industrial software Cognite and gamification training Attensi. It was inspiring to see the growth of Norwegian businesses during the past 5 years. For example Attensi, which started at StartupLab has now 150 employees, 50 of them located in the US.
In the afternoon, Oslo launched its first Cleantech hub, with an impressive panel. Academia, finance, business leaders and politicians from the Oslo region were gathered in the same room talking about the way forward to the green shift. Talking about sustainable businesses, 100 Pitches Finale took place during the evening with the green construction startup Modulize taking the prize after competing with 226 startups from 44 countries.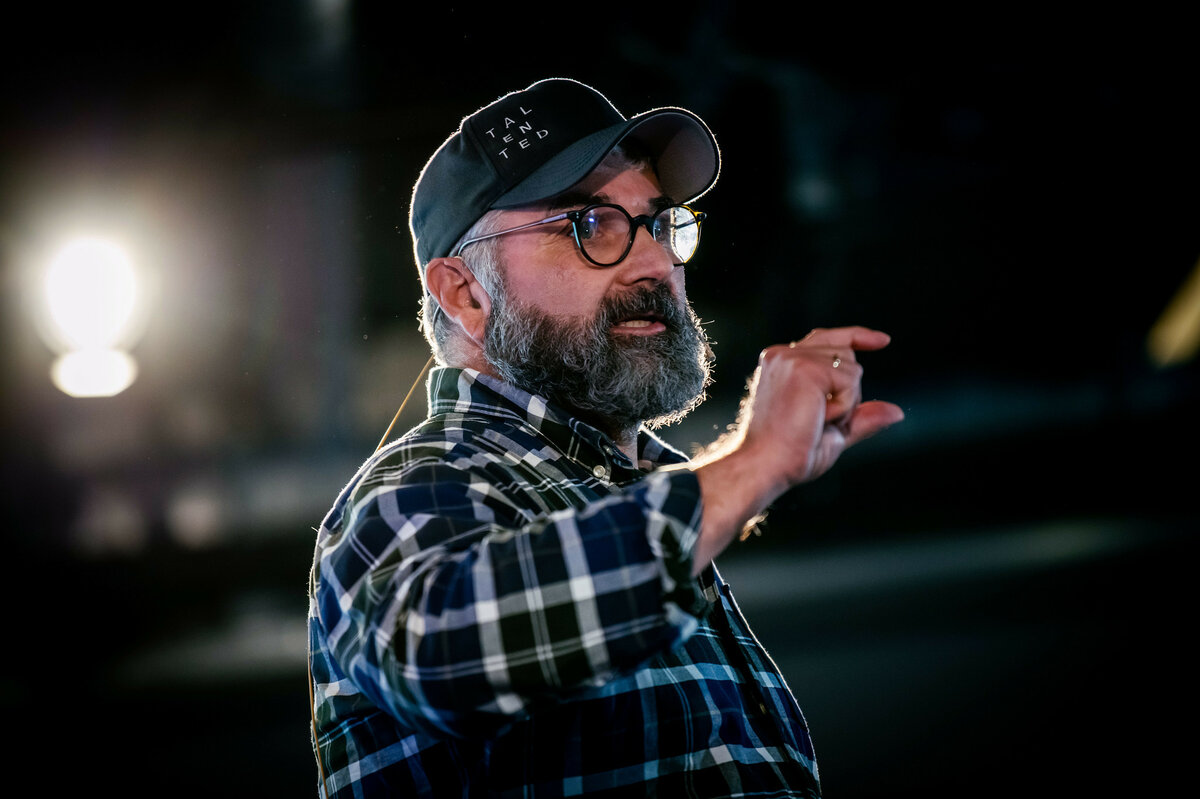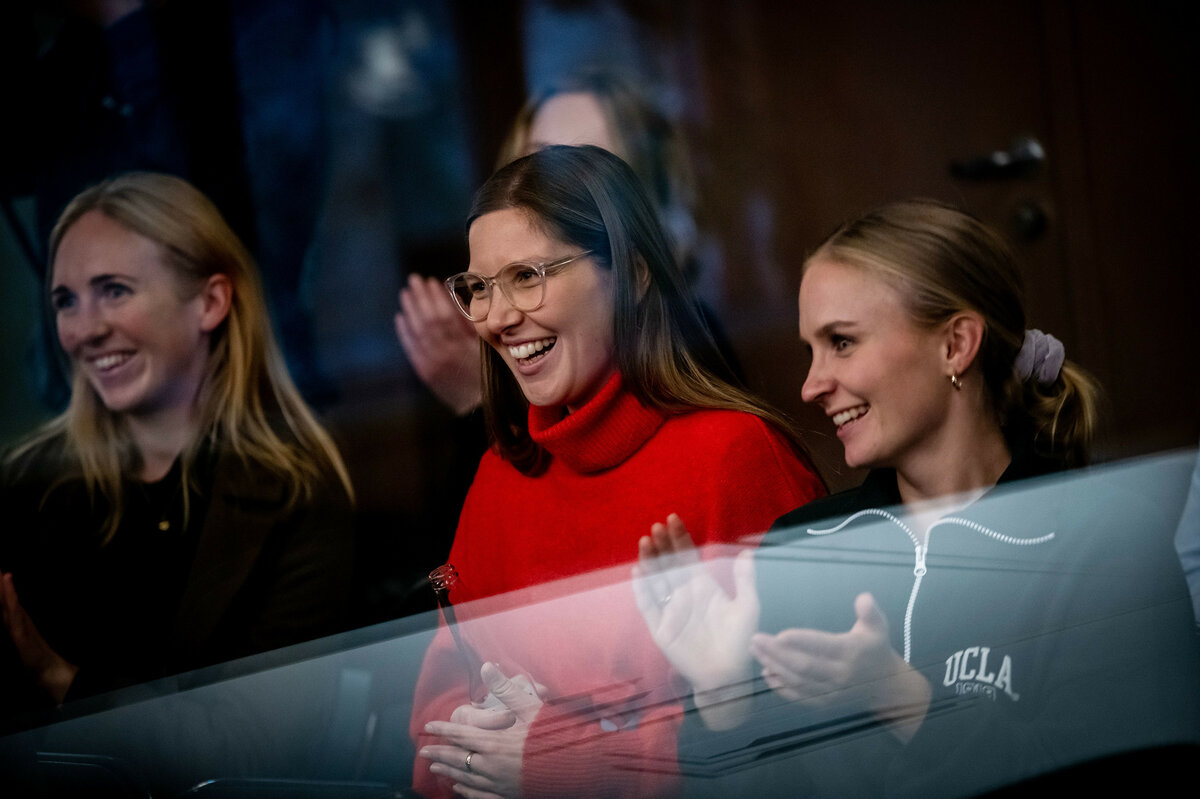 Thursday
Last day started early discussing the role Norwegian solar tech companies can play in the market with big and small companies sharing their thoughts on impact investing, the oil competition and showcasing their solutions. Other events discussed the future of proptech, tech and the music industry, among others.
Thank you to everybody who took part. Oslo Innovation Week doesn't happen without you. If you missed out on any of the OIW studio action then catch up here: https://www.youtube.com/channe...
We look forward to welcoming you all back to Oslo Innovation Week 26-29 September 2022.

Oslo Innovation Week is a collaborative meeting place with 80+ events organised by 140 event organisers. The platform is owned by the City of Oslo and powered Innovation Norway. Oslo Business Region is project manager.
Click here to read the full Oslo Innovation Week 2021 Report