Oslo Innovation Week International Reception - AI and Global Talent put into context
On September 27 we gathered 250 innovators from all over the globe for an International Reception at Oslo City Hall during Oslo Innovation Week 2022.
Global success needs global relations! How to be relevant in the age of AI and how to be relevant for global talent were some of the topics high level guest speakers discussed during Oslo Innovation Week International Reception.
Under the three headings panelist discussed

How to be relevant for global talent

How to be relevant in the age of AI

Quantum Computing - from Black Holes to Commercialization
On stage to debate and discuss these big questions were experts and high profile speakers and who helped the audience understand the omnipresent challenges all nations, cities and companies face in a world that is crying out for the same scarce resources that is skilled tech-people to help achieve the UN SDG Goals by 2030 - if that is even possible.
The standout quote for many was:

" I needed someone like me in the ecosystem so I became a founder "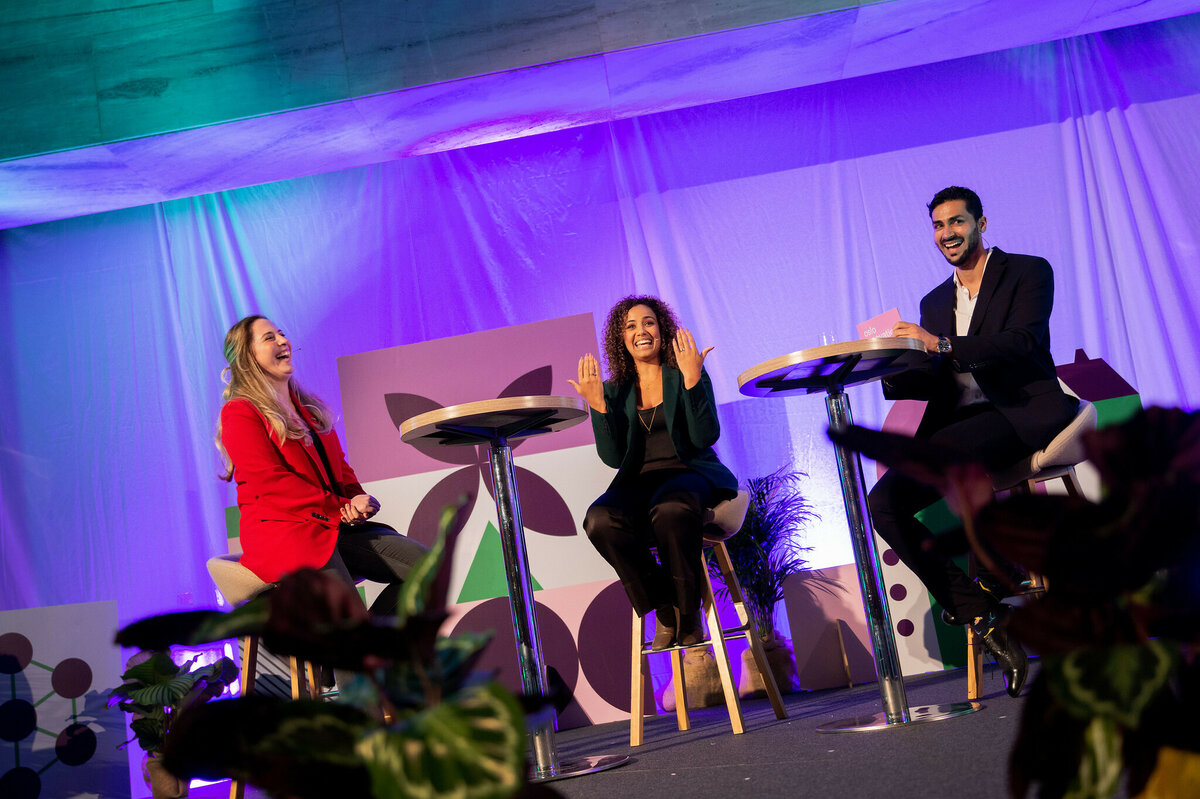 A lot of interesting points of view were raised from the speakers at the International Reception led by David D. Robertson, MA, LMSW, when discussing the above questions, their meaning for us and not least the implications they hold for the future. Panelists discussed and shared insights on how to be relevant for global talent and how to attract world-class talent to Oslo, "People are looking for places that match their lifestyle" - Marina Freitas Grossi (uMore), DE&I pioneer from Norway Javad Mushtaq led the panel through an insight discussion.
Touching upon the two final questions, the attendees heard from Vibeke Gwendoline Fængsrud (House of Math), Eric Daimler (Conexus), and Cathrine Bui on how to be relevant in the age of AI, and a fireside chat between Bui and Mark Jackson where he effortlessly explained the ins-and-outs of quantum computing and what's to come!
The evening was rounded up by a reception which saw many interesting and high-energy conversations with networking and mingling at Oslo City Hall reception rooms. Thanks to everyone who participated and the Vice Mayor of Business Development and Public Ownership, Victoria Marie Evensen for having us.