Patrik Berglund (Xeneta) shares advice on scaling into Germany
Global mindset from Day 1. Patrik Berglund, CEO and founder of Xeneta, shares some of the things he learned when scaling into the German market, setting up an office in Hamburg, and meeting his first international investor.
Why did you set up an office in Germany?
Some of our key considerations: mature, sophisticated market for logistics/supply-chain. Sizable, addressable market within the same time-zone as us. Culturally not too far off from what we're used to. Easy to access (travel), technologically advanced, politically stable, easy to enter and set up a business.
Xeneta
Xeneta is the leading ocean and air freight price benchmarking and market analytics platform transforming the logistics industry
Xeneta caters to a global market
Their latest investment was $80M from APAX Digital



Oslo-based scaleup with offices in Hamburg and Jersey City
Employees from 60 countries

According to Dealroom it's one of Norway's top 50 scaleups.
Xeneta is a great example of a successful Norwegian scaleup with international investors on board from the early start. Can you tell us a bit more about the background and process.
Norway as a market is very limited so we focused internationally from the get-go – both from a customer and investor point of view. Post our first investment from Creandum we started to get inbound requests. We met up with Point Nine through an introduction from Creandum. A few months after the first investment we did an extension with P9. It was very clear they had highly relevant B2B SaaS expertise and a portfolio we could draw learnings from.On the customer side we started building our outbound go to market abilities from day one.
What are your tips to other Norwegian scaleups that are looking into entering the German market?
Don't overthink things in the early days. Get it done. Fix things as you go on

Make sure the addressable market is there and that you have a solid product market fit.

Consider hiring working from your local market towards the one you'd like to expand to – prior to deploying. Verify the opportunity quickly and cheaply – then deploy and build up the local presence.
Point Nine is a seed stage VC firm based in Germany. Their portfolio includes Whereby, LIFT, Xeneta and many more.
Creandum is a European early.stage VC firm. Their portfolio includes Enode, Vivino, Spotify, iZettle, Xeneta and many more.

Join us and other Nordic scaleups in Berlin
Are you scaling your company in the German market and interested in connecting to VCs in Berlin? Join our three-day market entry program, 26-29 June.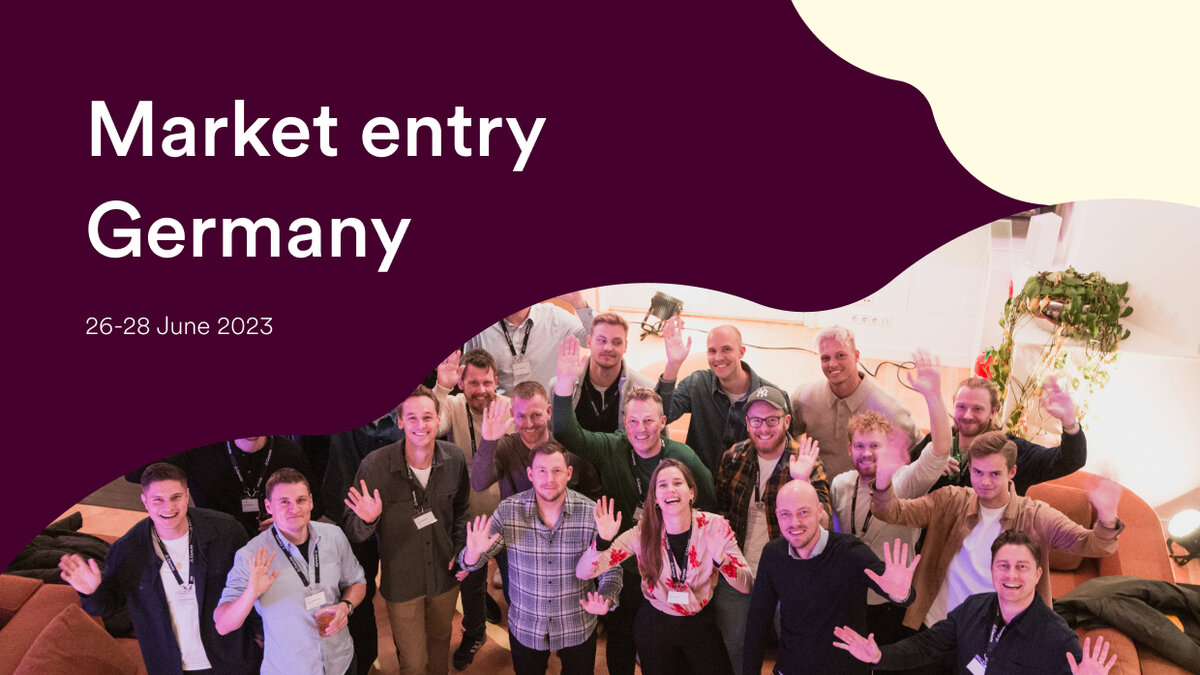 Contact
Tonje Ørnholt

Head of Investment