Oslo Compact City
Welcome to the world's favorite compact city. We love Oslo and want to make it easy for you to share the Oslo brand and connect it to your startup, corporation or academic institution. We prepared an easy toolbox containing: Oslo stories, Oslo facts, Oslo photos.
Get inspired. Here, you'll find seven stories about Oslo and why it's a great place to be. Click here to get to know our international storytellers:
Show the numbers. We have gathered 30 facts about Oslo: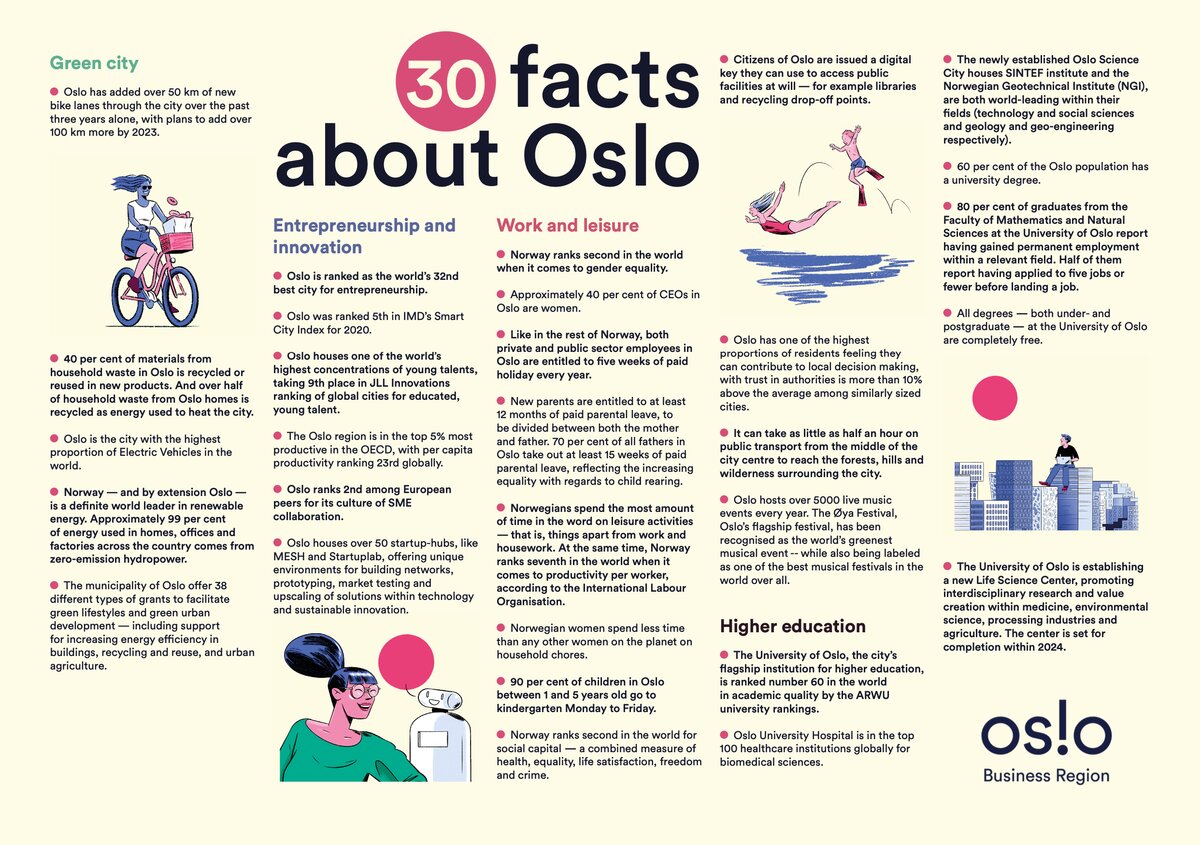 If you are looking for Oslo facts to update your presentation, website, report or pitch, you've come to the right place! Take a look at Oslo facts in four main categories: green city, entrepreneurship & innovation, work & leisure, and higher education.
You can share the PDF poster or pick and choose the data you want from the downloads below.

Share the photos. Remember to add the credits for Oslo Business Region/Kristoffer Hunstad.

Download everything you need here:
Compact means access
Oslo is an ideal testbed city with easy access to industry networks, government seed and matching funds for innovation, free and low-cost education, nature, international networks, and world-class culture and an urban lifestyle.
Oslo is small enough to give people and organizations visibility, and resourceful enough to be a pioneering springboard for ideas and growth.