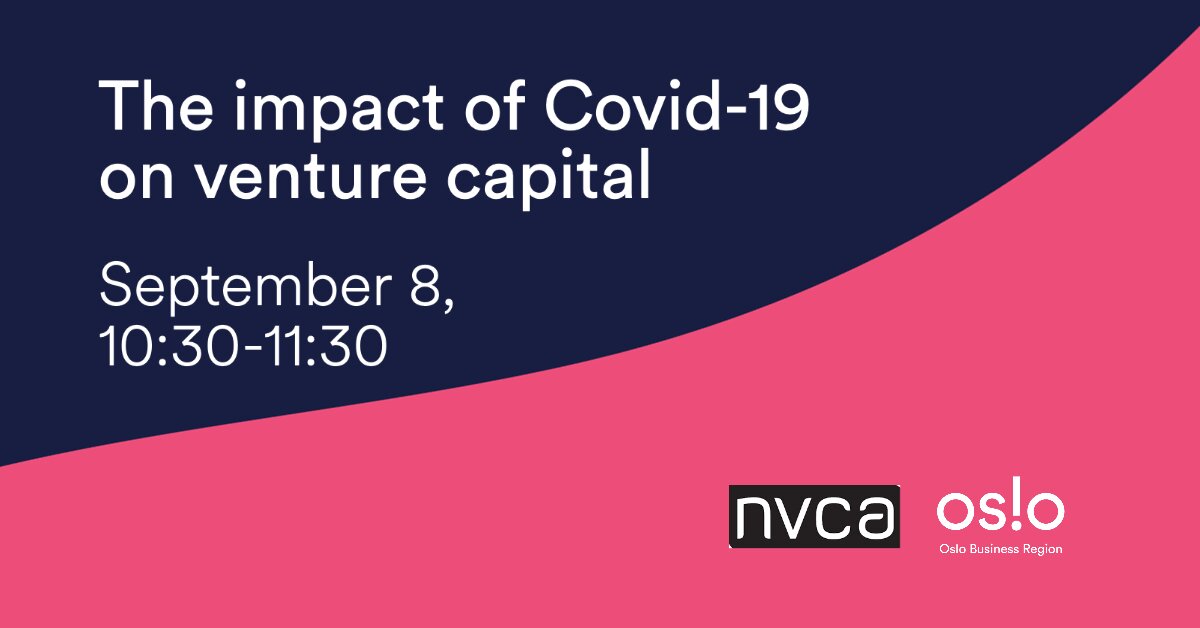 The impact of Covid-19 on venture capital
Venue: Online
From: 08 September 2020, 10:30 AM
Until: 08 September 2020, 11:30 AM
Covid-19 has affected our families, our workplace, our communities and our daily life. But how has the pandemic affected Norwegian risk capital?Has the activity slowed down? Has the investment focus changed? And will it be more challenging to fund companies in the nearest future?

To answer this NVCA and Oslo Business Region have conducted a survey of Covid-19's impact on Norwegian private venture capital, with assistance from Menon Economics. On 8 September the results from the survey will be presented along with analysis and comments from investors.
Program:
10:30 Welcome and opening notes by Oslo Business Region.
10:32 "The impact of Covid-19 on venture capital" presentation from the NVCA+OBR survey with Ellen Amalie Vold.
10:40 Panel: "Venture capital through 2020" with Bente Loe from Alliance Ventures, Terje Eidesmo from Investinor and angel investor Camilla Andersson.
11:20 "Venture capital in times of crisis" with Cilia Holmes Indahl.