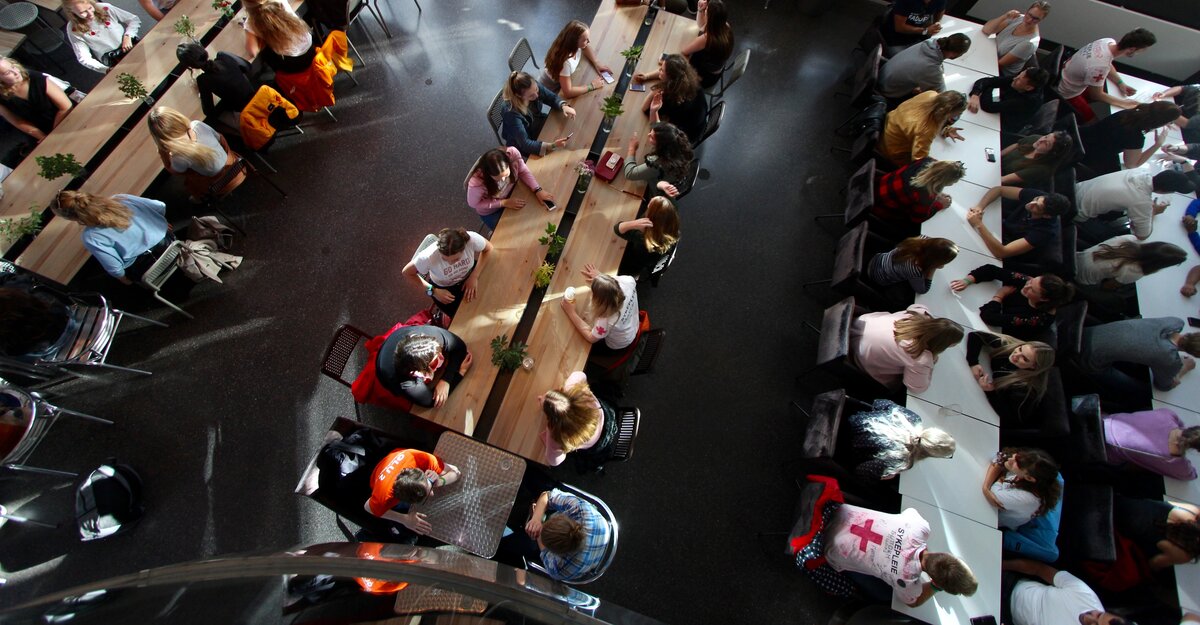 Speedfriending Afterwork
Venue: Mesh Youngstorget
From: 15 March 2022, 07:00 PM
Until: 15 March 2022, 09:00 PM
We invite you to Speedfriending Afterwork on 15 March, from 19:00-21:00 at Mesh Youngstorget! The first of two startup events to kick off socialising after the pandemic. Meet and connect with entrepreneurs and young professionals, developers and designers, international and locals for a fun social evening.

Speedfriending is a friendly and fun speeddating twin sister, where the goal is to friendzone strangers through engaging and enjoyable conversations. Each conversation lasts for seven minutes, and is started with our ice-breaking questions and cases based on current affairs and context. This is the night you might find that co-founder, new colleague or that friendly sidekick we all crave!
Program:

19:00 - Welcome by Oslo Business Region
19:03 - Introduction & game rules by Speedfriending team
19:06 - Speedfriending Afterwork part 1
20:00 - Short break
20:07 - Speedfriending Afterwork part 2
21:00 - Mingling
Registration: Prior to the event, you must register to participate. There are limited places for the event, so make sure you register sooner rather than later, if you are attending. If you cannot come, please let us know, to hand your place to the next person waiting.
The event is free of charge and everyone is welcome!