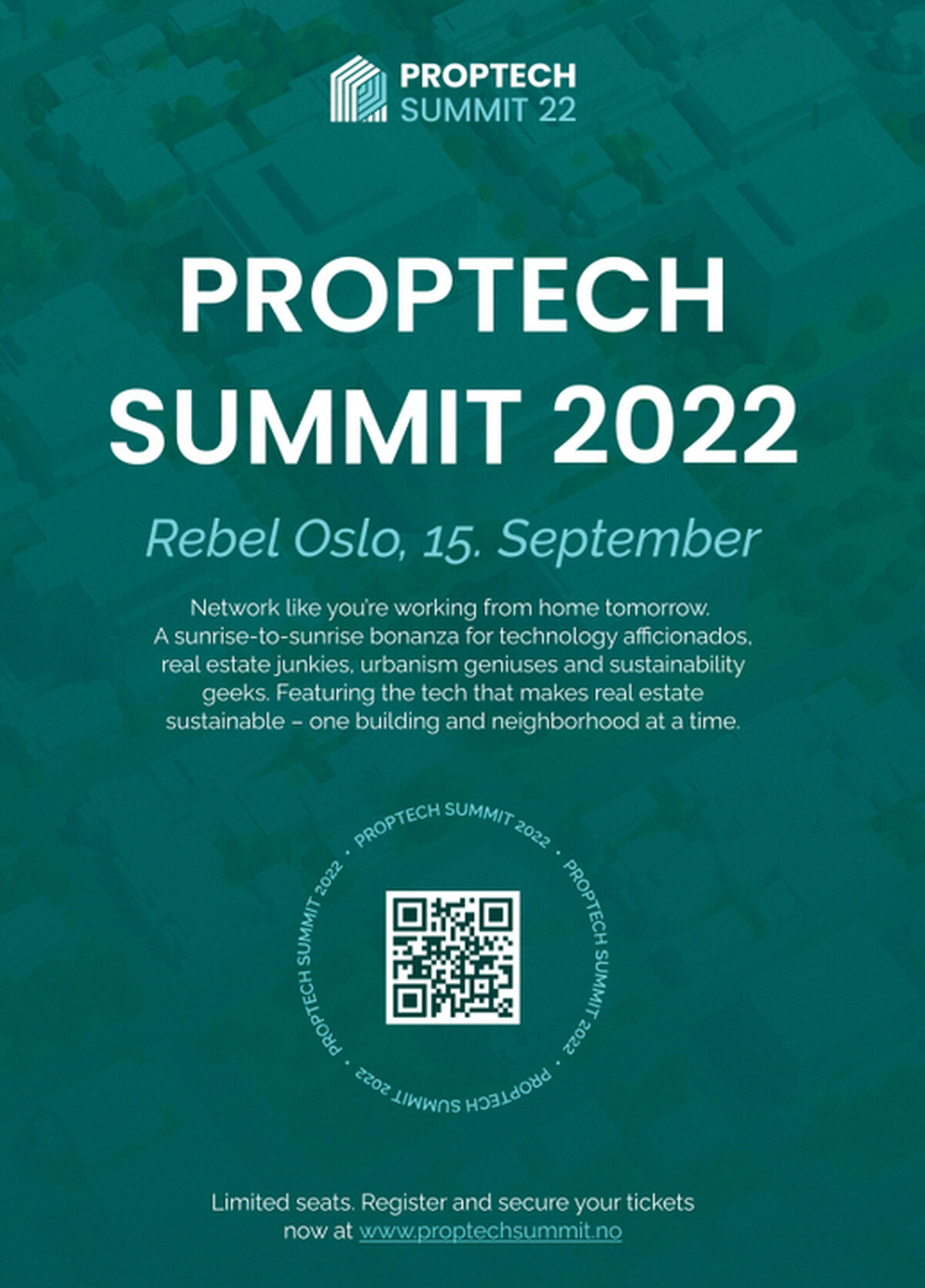 Proptech Summit 2022
Venue: Rebel Oslo
From: 15 September 2022, 08:00 AM
Until: 15 September 2022, 03:00 PM
Info
Network as if you're working from home tomorrow.
A sunrise-to-sunrise proptech bonanza for technology afficionados, real estate junkies, urbanism smart-pants and sustainability geeks. Featuring the tech and people that are making real estate sustainable and efficient – one building and city at a time.
Program

0830-1100. Investor's Breakfast (invite-only). The day kicks off with an invite-only breakfast on Rebel Roof, featuring usecases from selected proptech companies and keynotes on the real state of real estate technology – and an audience of relevant investors and real estate decision makers.
1400-1630. Proptech: Exposed (free registration). After lunch, make sure to register for a fun and eventful usecase pep rally with select Nordic and international proptech companies.
1800-2100. Proptech Fireside ($). Our trademark limited-seat, jam-packed evening of exclusive fireside chats and demos with global thought leaders on real estate innovation.
2100-0300. Proptech Night feat. OMA Awards (free registration). End the day on a real high note with the free-for-all party wrapping up Oslo Urban Week with the best that Oslo can muster in music, dancing, refreshements, high spirits, low shoulders and networking into the wee hours.
Hope to see you there. Remember to sign up.