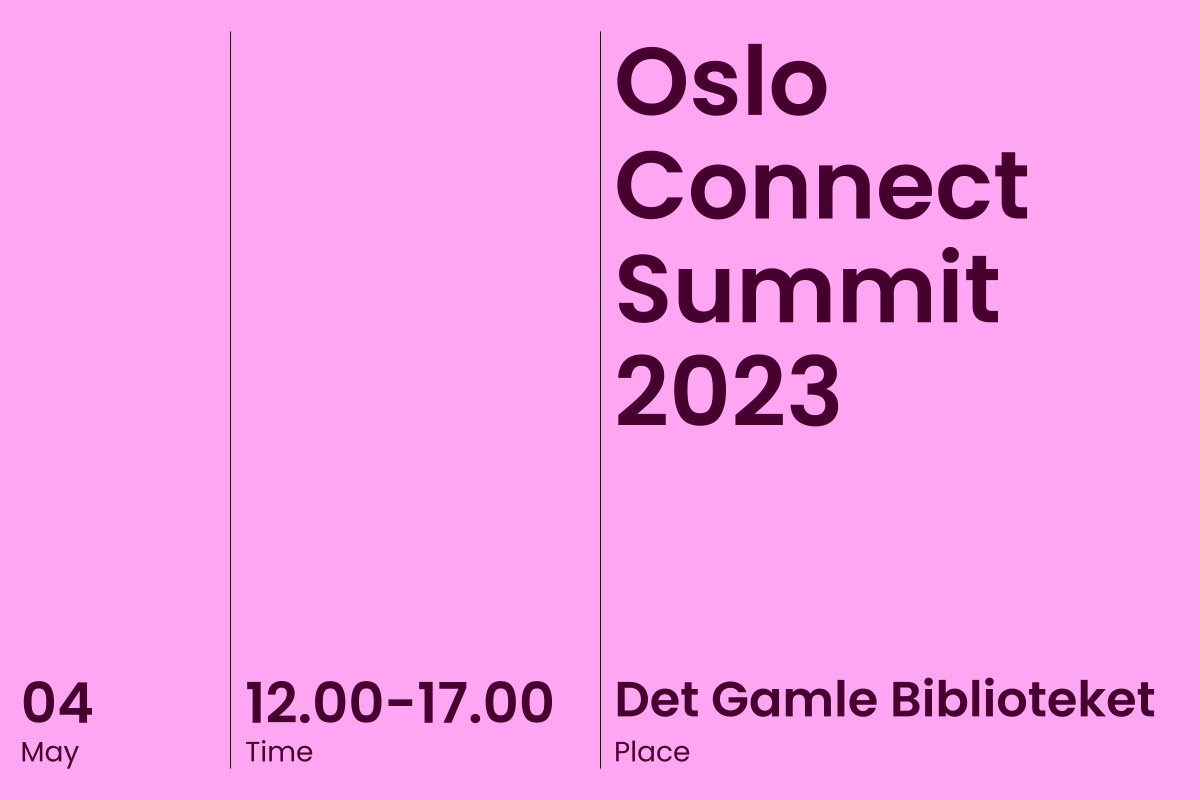 2 out of 3 Norwegian scaleups lack skilled workers especially in tech.
Hiring from abroad is one of the ways to solve the talent shortage in Norway. But the competition to attract top talent from the global talent pool is fierce and, while there are many advantages to hiring internationally, it also comes with some challenges.
How can startups and scaleups shape company culture and use data to efficiently attract and retain the right developers, sales professionals, and other key hires? Join us for ideas, insights and tips from leading entrepreneurs and recruitment experts at Oslo Connect Talent Summit, on Thursday, 4 May from 12-17. Full program below.
Program
12.00-12.30 Lunch
12.30-15.30 Keynotes and panels
15.30-16.15 Political debate hosted by Abelia and IKT Norge (in Norwegian)
16.15-17.00 Networking
Agenda and Speakers
12.30-13.30
Keynote: How cities compete globally, and why Oslo is doing so well - Bruno Lanvin, INSEAD Global Talent Competitiveness Index
International talent at scaleups: who are they and what do they need - Siw Andersen, Oslo Business Region
Launch of talent initiatives for the startup and scaleup ecosystem - Siw Andersen, Oslo Business Region
The value of data for winning recruitment strategies - Anders Mjaaseth, The Hub/MESH
13.45-14.30
Crash Course: How to build a scalable recruitment function at your startup - Tor Daneshmand, Amby
Panel: Triumphs & Challenges - Competing for top global talent (and why we do it). Winta Negassi, HR at Google Nordic (moderator); Cecilie Flatum, Managing Partner at Deloitte; Nick Peters, VP of Operations at Ardoq
14.45-15.15
Panel: Talent attraction and retention: What works and what doesn't. Tron Kleivane, Partner and President at Great Place to Work Norway (moderator), Emily Northway, CMO at Orbit; Cristiano Coretti, Co-founder and CPO at Laiout; Jyoti Sohal-David, Co-founder and COO at Umbrella.
15.30-16.15
Political debate (Hvordan skal Oslo og Norge tiltrekke seg og beholde internasjonalt topptalent?) hosted by Abelia and IKT-Norge. Confirmed politicians are Kamzy Gunaratnam (Ap), Ola Elvestuen (V), and Ingrid Liland (MDG) and Eirik Lae Solberg (H). This session will be in Norwegian.
The program is subject to change.
Who is the event for?
The event is for startups, scaleups and ecosystem builders in Oslo. As capacity is limited, we reserve the right to refuse other types of businesses.
Organizers
Oslo Connect Summit 2023 is hosted by Oslo Business Region in partnership with Abelia, Startuplab, Norway Health Tech, and IKT-Norge, is a tailored event for startups, scaleups, and ecosystem builders in Oslo.