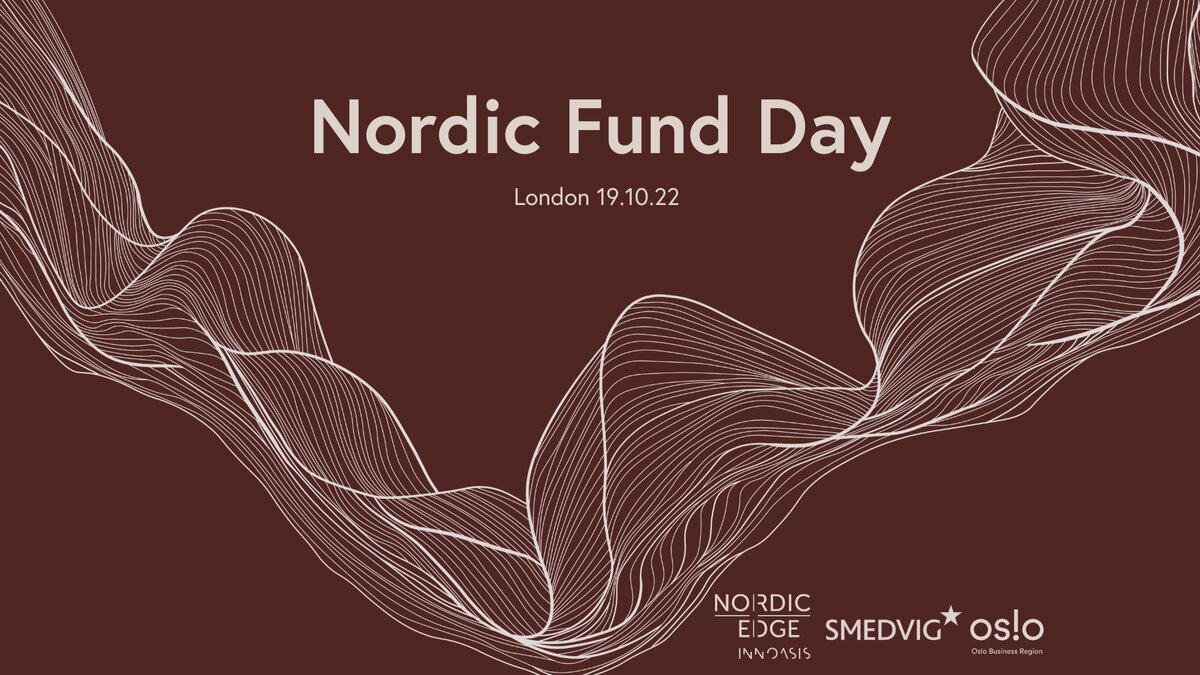 Nordic Fund Day
Venue: London
From: 19 October 2022, 01:30 PM
Until: 19 October 2022, 05:30 PM
We are no longer taking applications but startups can still participate in this event on their own terms. Hope to see you there!

Nordic Fund Day is an event connecting start-ups with compatible investors. Through a thorough selection process, promising start-ups with solutions for smart, green, and vibrant cities are hand-picked to present their business ideas to our professional investor network. Read more about it here.
Calling startups within:

Spaces and places – Proptech, architecture & city development
Urban Energy – The use, distribution, and production of energy in urban areas
Mobility – Solutions for blue and green mobility
Communication – Technology for enabling a smart and connected city
Citizen services – technology for education, community & inclusiveness

Nordic Fund Day is an event that is part of Opportunities UK, a meeting place for Nordic and British actors solving green urban challenges. If you want to know more about Opportunities UK, read more about it here.


Nordic Fund Day 2022 Program
Nordic Fund Day 2022
| | |
| --- | --- |
| 13:30 - 16:30 | For investors only: Nordic meets UK |
| 14:45 - 15:30 | Welcome |
| 14:30 - 14:45 | Pitches from five companies |
| 15:30 - 15:45 | Tea & Scones |
| 16:45 - 16:30 | Pitches from five companies |
| 16:30 - 16:45 | Have some bubbles |
| 16:45 - 17:30 | Speedfriending |
| 17:30 | Afterparty |