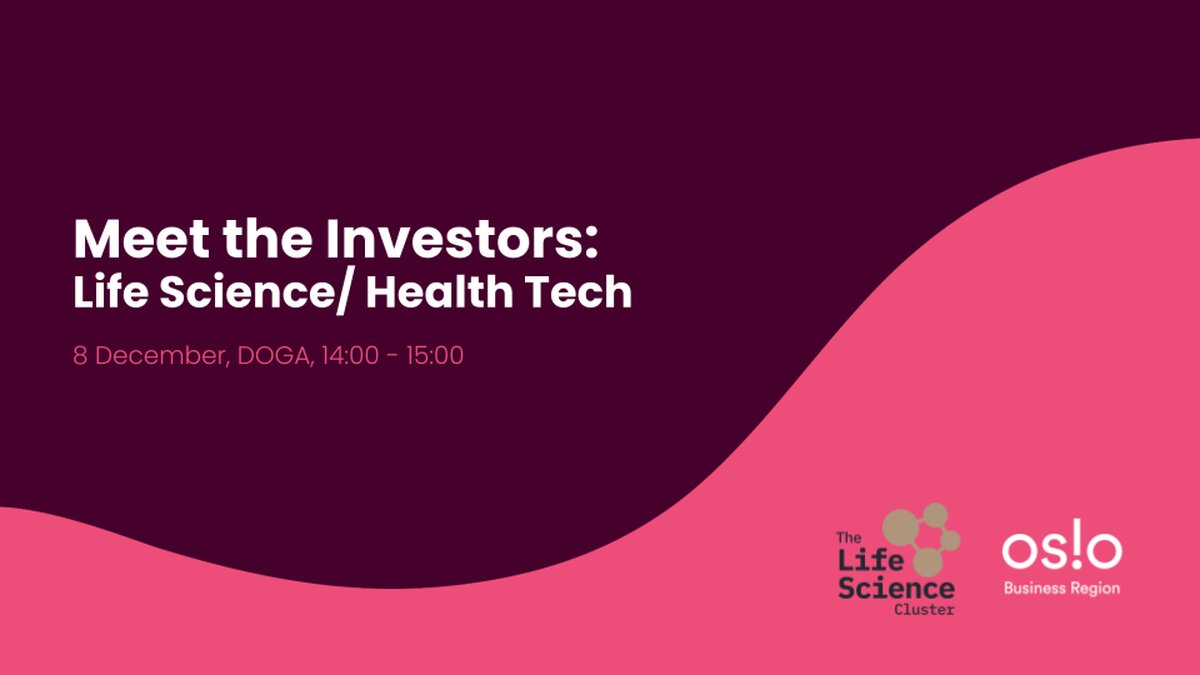 Meet the Investors: Life Science/ Health Tech
This event is full, and we are no longer accepting applications.
Are you an Oslo based startup in the Life Science/ Health Tech field with an ambition for international growth? Join us at Doga on December 8th, 14:00 - 15:00 in Oslo for investor presentations and networking.
The program is very straightforward: Three pitches from investors and a Q&A after. Come and meet international investors from Innovestor, HealthCap and Sarsia Seed to learn more about what they are looking for and how they work and get the chance to talk to them after the session.
Limited number of seats available. The startups are carefully selected through the application form to fit the investors criterias/interest. We will evaluate requests continuously and get back to you within 3 working days. Absolute deadline for applications is 1 December.
This event is a collaboration with The Life Science Cluster and Oslo Business Region.

Meet the Investors:
HealthCap
HealthCap is a family of venture capital funds investing globally in life sciences. With more than EUR 1.2 billion raised since the start in 1996, HealthCap is one of the largest specialized providers of venture capital within life sciences in Europe, having backed 125 companies, taken 45+ companies public and done numerous trade sales.
Innovestor
Investor is one of the most active early-stage VC investors in Finland, currently managing four VC funds with total capital of €190M. They are often seen as the "first VC check" when entrepreneurs seek external funding. They are currently looking to invest ion Nordic impactful science based projects at the intersection of R&D and product development with initial investments between €250k – €2.5m.
Sarsia Seed
Sarsia is a Norwegian early stage Venture Capital fund investing in technology companies within the energy / technology and biotechnology / life science sectors.