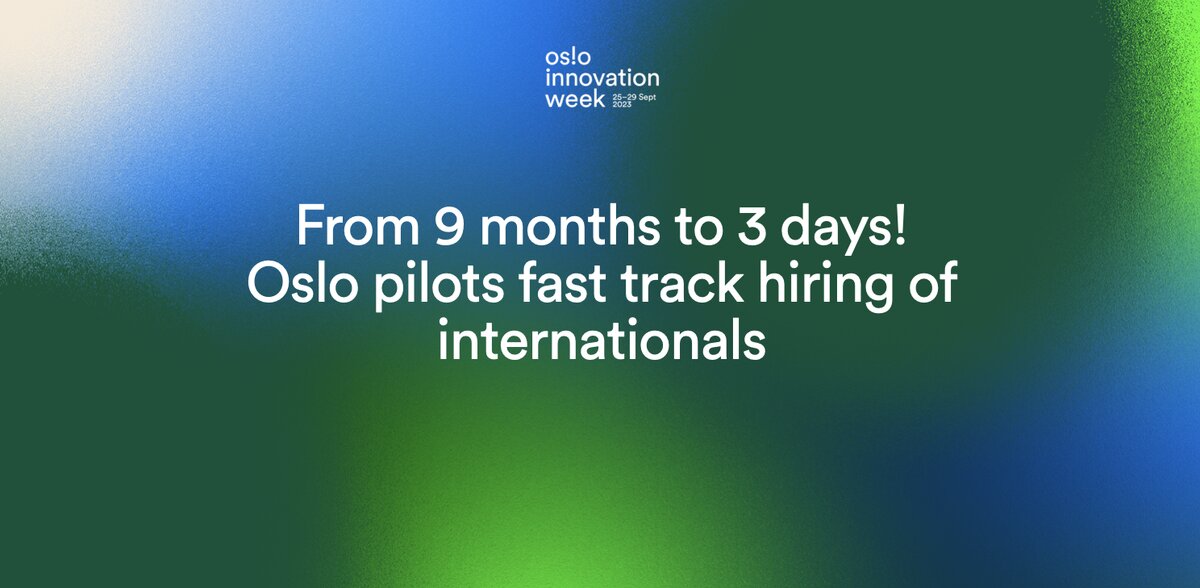 From 9 months to 3 days! Oslo pilots fast track hiring of internationals
Venue: Trekanten
From: 26 September 2023, 08:30 AM
Until: 26 September 2023, 10:30 AM
The City of Oslo is testing a new fast track to cut the wait time for hiring candidates outside the EU from 9 months to 3 days. Join us for breakfast and hear about the pilot, results and plans for the future!

The bottom line: When fast-growing startups don't find the skilled talent they need in Norway, they often look abroad to fill critical positions, particularly within tech. However, the immigration process can be cumbersome, putting startups at risk of losing top talent to other countries and stifling the overall growth of Oslo's innovation ecosystem.
Testing a new digital wallet solution, the "Kompetansespor" pilot is led by the City of Oslo in collaboration with Oslo Business Region, UDI, Politiet, Skatteetaten, Symfoni, Antler, UiO, Digdir, Finans Norge, SUA, Digital Identitet Norden, BankID, Oslo Region Alliance, and Abelia.