Recap: Oslo broke new ground at Oslo Connect Talent Summit 2023
Oslo broke new ground on the global talent scene at Oslo Connect Talent Summit on 4 May 2023. Speakers highlighted how Oslo can help growth companies scale faster, create jobs and continue to build a sustainable economy in Norway. The summit was buzzing with 150 attendees representing the entire startup ecosystem, including founders, scaleups, HR specialists, recruiters, and politicians.
Photos by Julie Hrncirova.

When startups and scaleups can't find local candidates with the specialized skill sets they need, they typically expand their search to the global talent pool. Today, 2 out of 3 Norwegian scaleups lack skilled workers, particularly in tech. So, while some local candidates are finding fewer job opportunities and increased competition, the skills gap in other areas is intensifying and is not expected to slow down anytime soon.
The summit focused on how Oslo can improve its position to compete more assertively in key industries, such as cleantech and healthcare, and achieve ambitious climate and digitalization goals.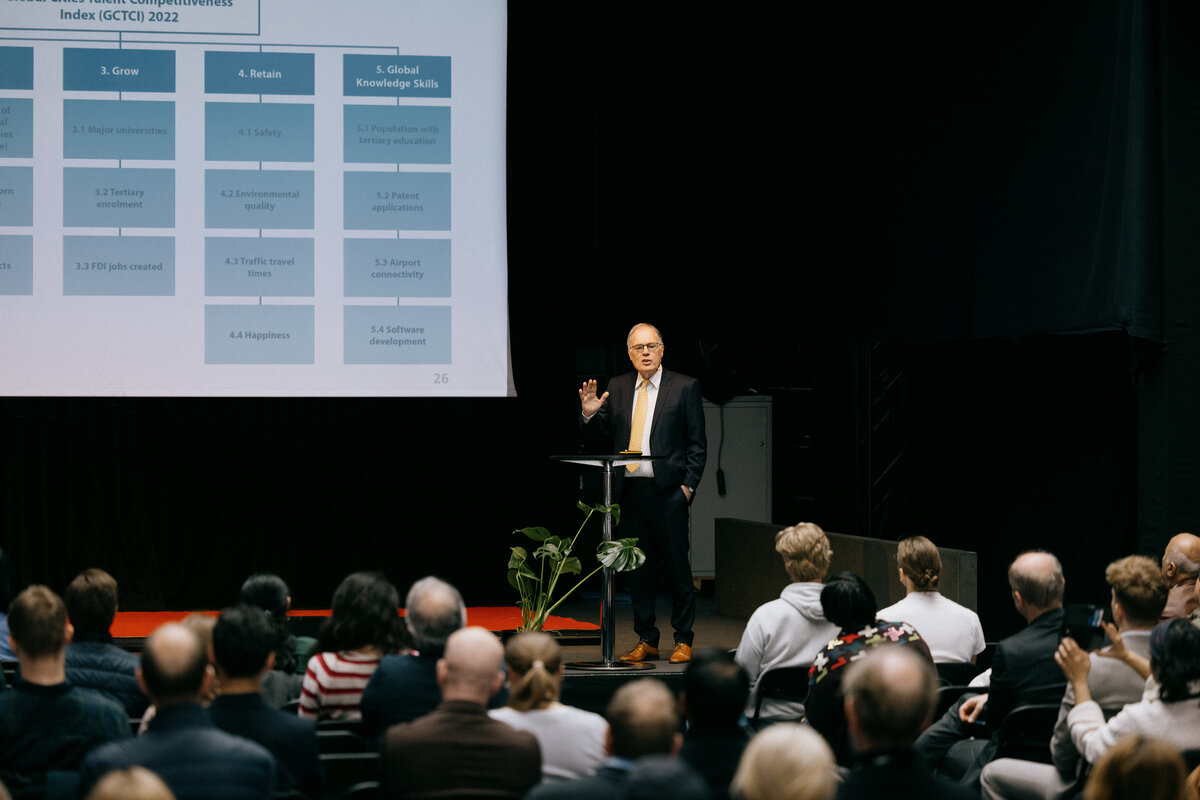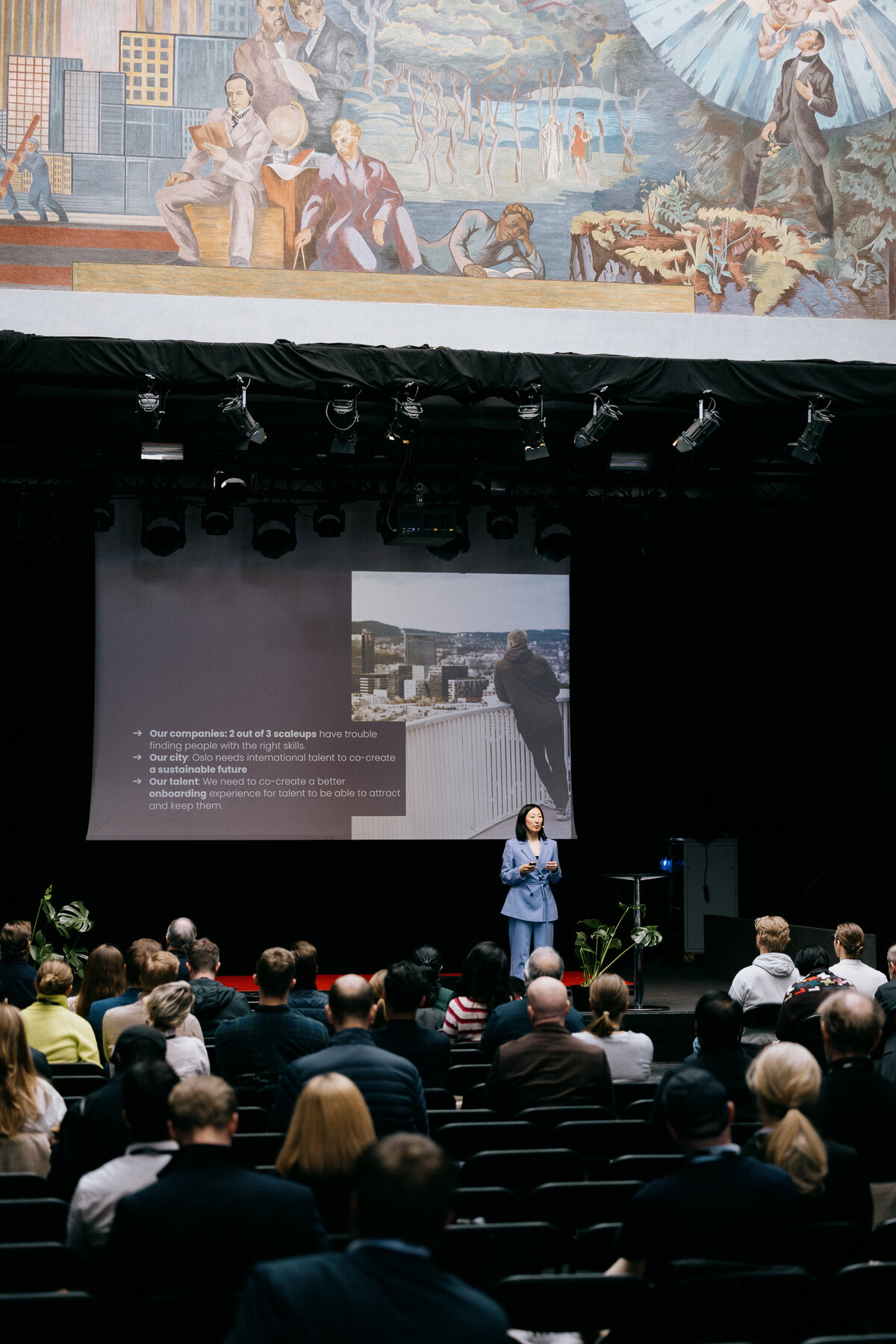 Keynote speaker, Bruno Lanvin, co-author of the Global Talent Competitiveness Index, announced that Oslo now ranks #2 of 141 cities in this year's IMD Smart City Index. He talked about how Oslo has achieved this and what challenges lie ahead.

Siw Andersen, CEO of Oslo Business Region, announced a number of initiatives that will be introduced this year, including the new Oslo Talent House and a "lovepat" program to help connect international partners with social and professional networks and opportunities.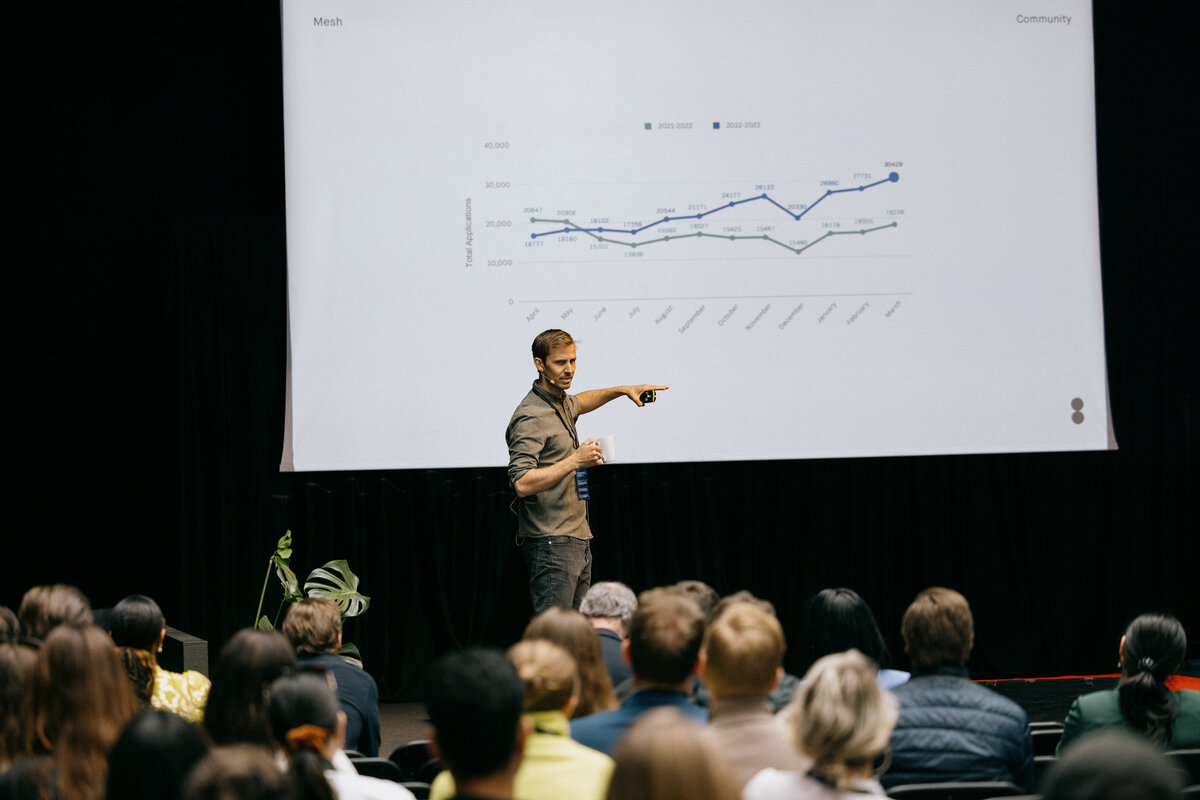 Anders Mjåset from MESH, which recently acquired the Nordic jobs platform for startups, The Hub, said the Nordic job market is definitely narrowing, but they have 14,000 registered startups and post 16,600 jobs annually.
Tor Daneshmand gave a crash course on how startups can build a scalable recruitment function. Some key advice: Hire systematically and with scale in mind. Don't skimp on understanding your employee value proposition (EVP), crafting your narrative, and getting the word out there on the right channels, as doing so can take your recruitment efforts to the next level.
Winta Negassi, HR at Google Nordics, led a panel discussion about how and why we compete for global talent with panelists Nick Peters from Ardoq, Cecilia Flatum from Deloitte, and Olav Ljosland from Modulize.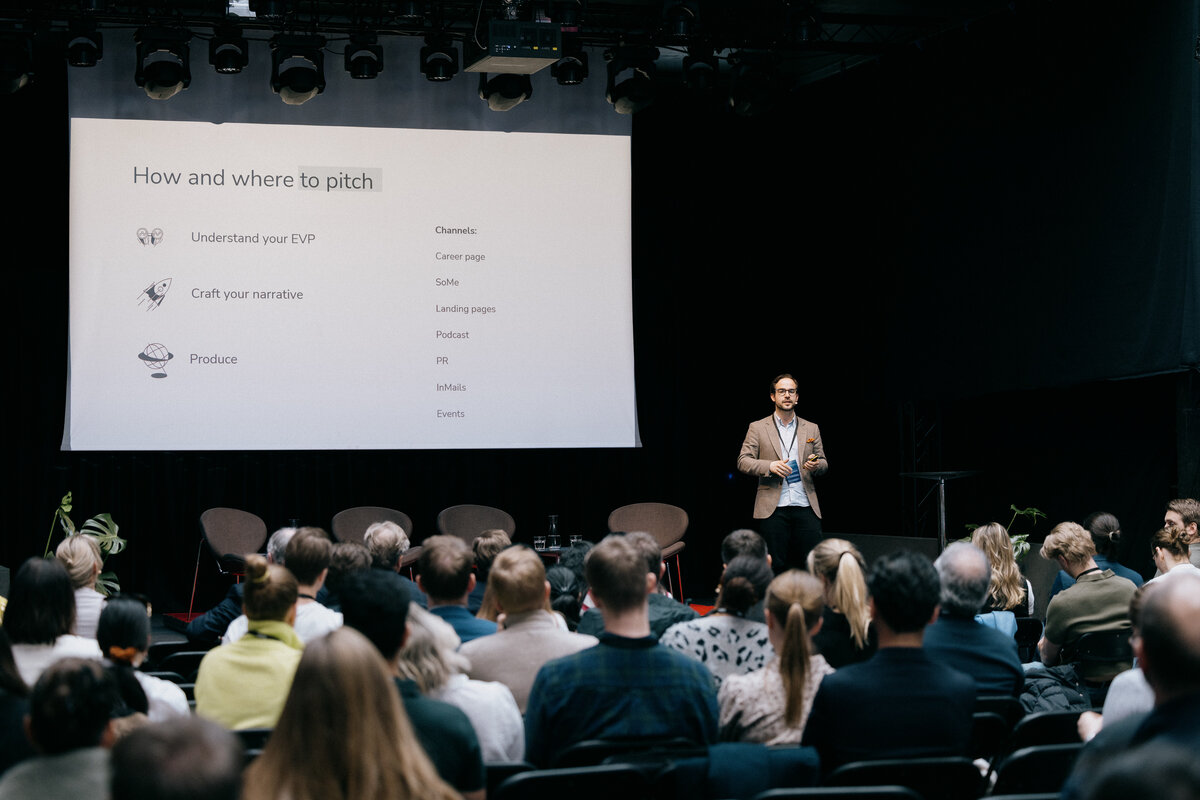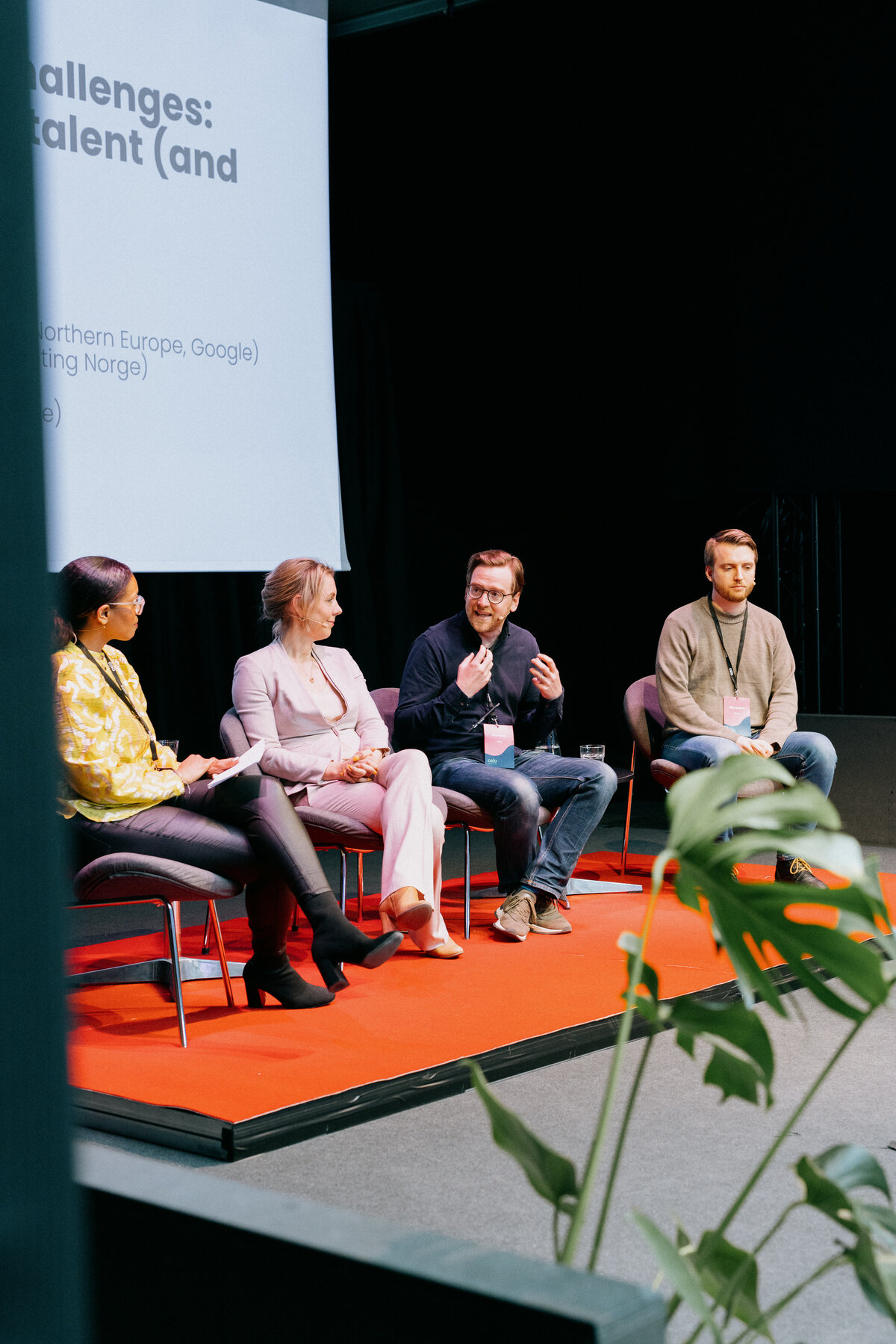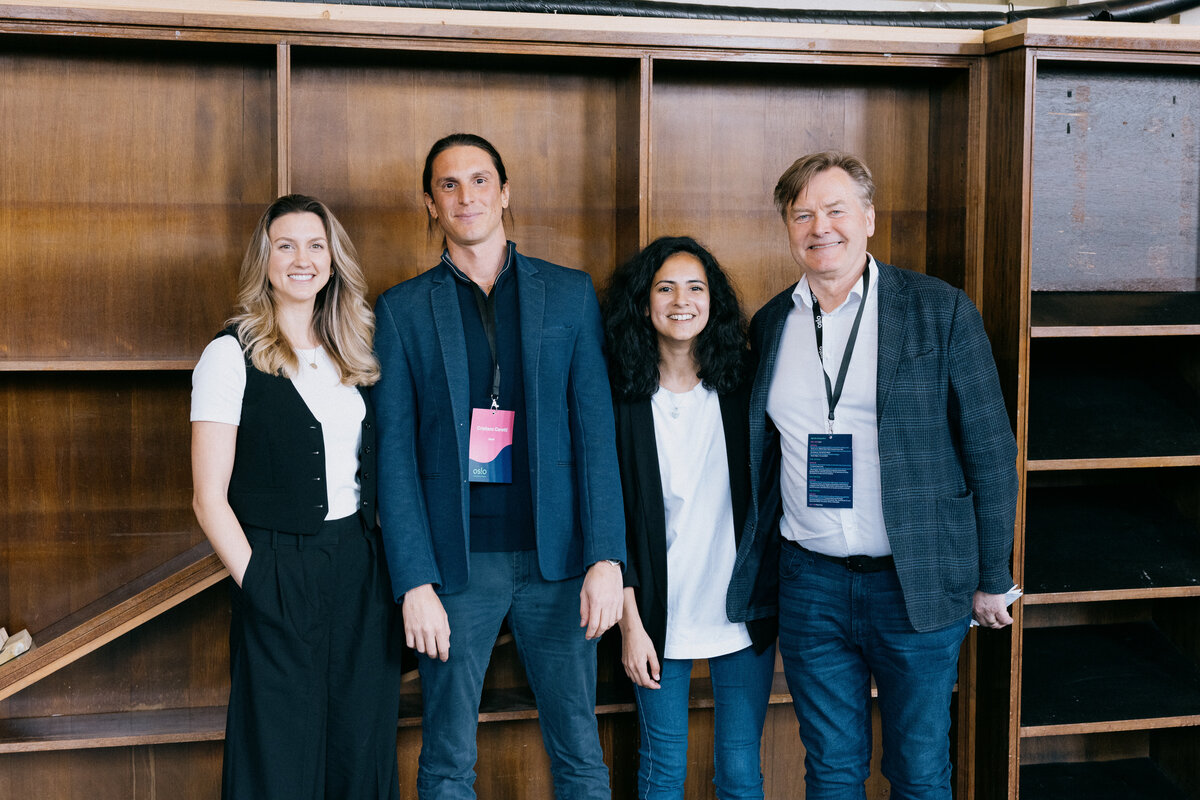 In a panel discussion led by Tron Kleivane from Great Place to Work Norway, Jyoti Sohal-David from Umbrella, Emily A. Northway from Orbit, and Cristiano Coretti from Laiout got into the nuts and bolts of talent attraction, culture-building and effective onboarding of international hires.

The program concluded with a political debate between Ola Elvestuen (Venstre), Ingrid Liland (Miljøpartiet De Grønne) and Eirik Lae Solberg (Høyre), led by Sondre Jahr Nygaard from Abelia and Fredrik Syversen from IKT Norge.