On 8 December, we at Oslo Business Region partnered with Bring Ventures and the Life Science Cluster to create two curated sessions bringing in international investors from all over Europe to meet relevant Oslo-based startups and to introduce them to the Oslo startup community.
We hosted two sessions, one focused on Urban Development/ Climate Tech and the other on Life Science/ Health Tech. Oslo-based startups and scaleups within the two sectors had to apply to attend the sessions in order to ensure a relevant meeting place for both the investors and the audience. 15-20 relevant startups attended each session.
The program was very straightforward: the investors introduced themselves and what they are looking for, followed by a Q&A with the startups in attendance. The sessions were hosted and moderated by Haje Kamps, tech journalist from TechCrunch.
The Purpose of the "Meet the investor" concept is to introduce more startups to the international investor scene and the goal is also to contribute to connect more startups with international investors.
Read more about the international investors that presented below: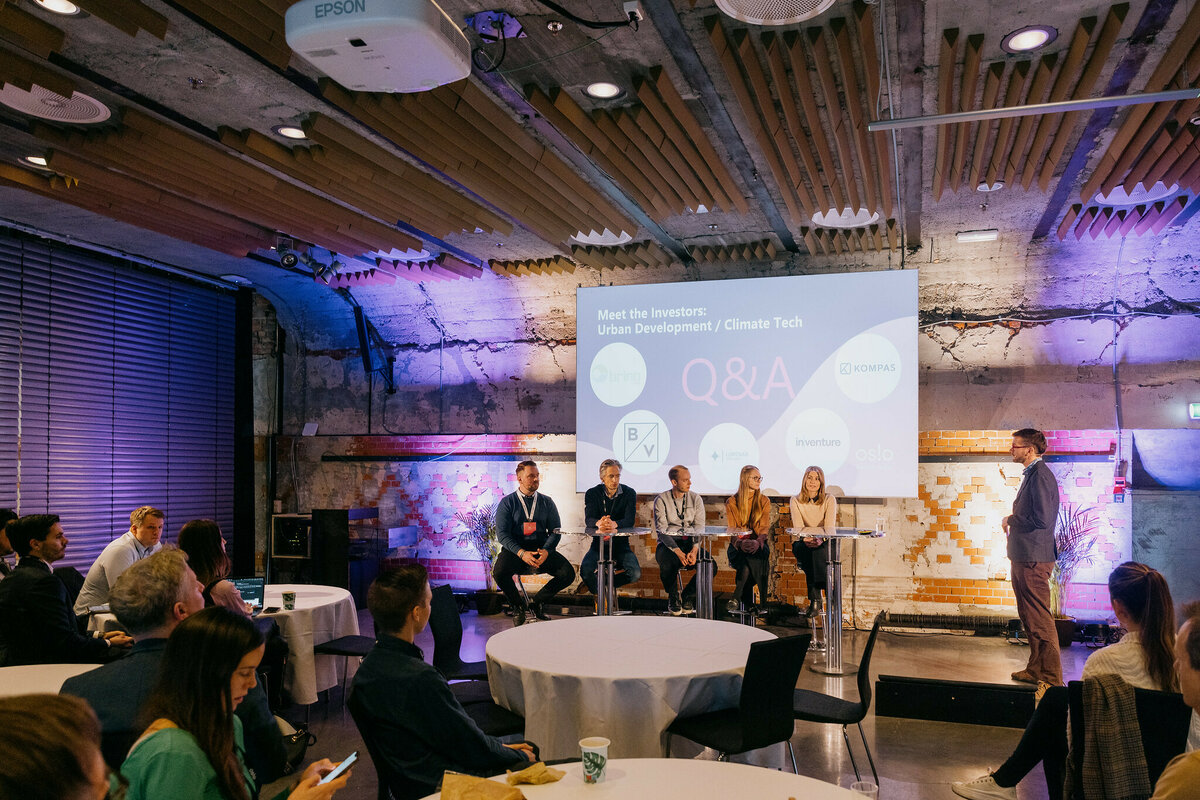 Meet the Investors: Urban Development/Climate Tech
Adrian Arnsvik Bjurefalk, Inventure (Finland) - experienced Nordic Fund that has invested in more than 70 companies. They just went public with their €150m and are now looking for their first Norwegian investment opportunity. Previously investing primarily in the seed and series A stage, they have now also opened up for angel-like check sizes.

Jacob Key, Luminar Ventures (Sweden) - a $60M Seed stage VC from Sweden looking for disruptive Nordic tech companies. The fund is looking to lead seed rounds through an average investment of around 10 MSEK, but will also do larger late Seed and smaller pre-seed investments in promising teams.
Nick Gosen, Kompas VC (Netherlands) - an early-stage investor in prop tech, construction tech, climate tech, industry 4.0, and enterprise software. Fund I ($160m) targets late Seed and Series A technology companies in Europe, Israel, and the US.
Johanna Rahm Julin and Lisa Duffy, Bonnier Ventures (Sweden) - is the venture arm of the Bonnier Group. As a financially driven corporate venture investor, they make investments in fast-growing companies with exceptional teams across multiple growth stages.
Emma Hertin, Bring Ventures (Norway) - the Venture arm of the Norway Post Group. Dedicated to investing in disruptive and ambitious startup companies.
This session was a collaboration between Oslo Business Region and Bring Ventures.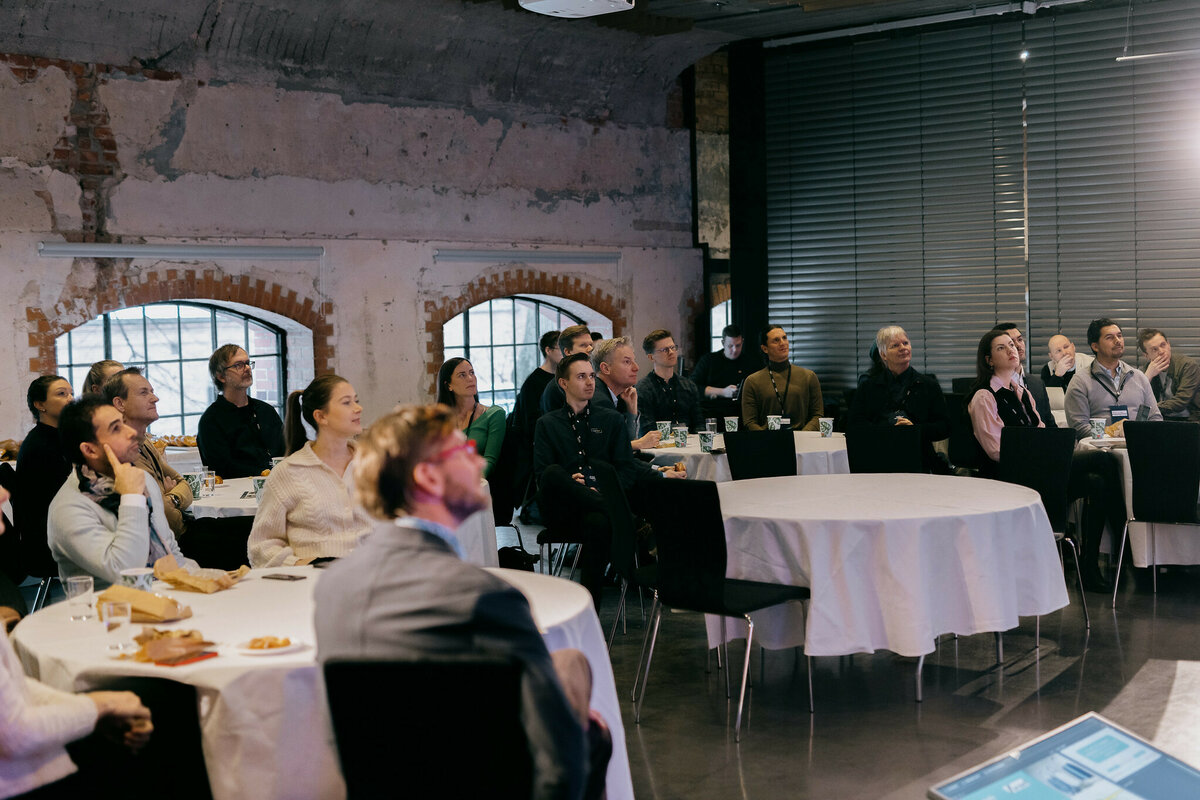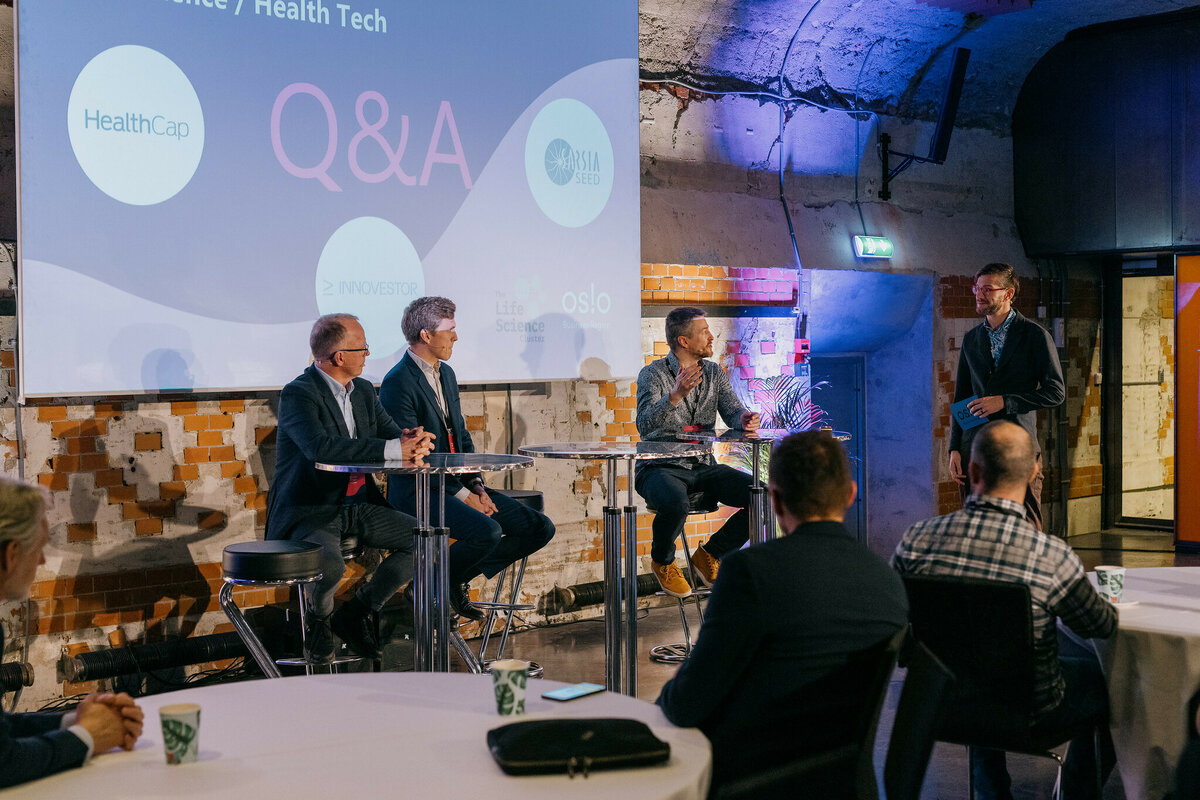 Meet the Investors: Life Science/Health Tech
Georg Beiske, HealthCap (Sweden) - a family of venture capital funds investing globally in life sciences. With more than EUR 1.2 billion raised since the start in 1996, HealthCap is one of the largest specialised providers of venture capital within life sciences in Europe, having backed 125 companies, taken 45+ companies public, and done numerous trade sales.
Pekka Simula, Innovestor (Finland) - one of the most active early-stage VC investors in Finland, currently managing four VC funds with total capital of €190M. They are often seen as the "first VC check" when entrepreneurs seek external funding. They are currently looking to invest in Nordic impactful science-based projects at the intersection of R&D and product development with initial investments between €250k – €2.5m.
Øivind Enger, Sarsia Seed (Norway) - is a Norwegian early stage Venture Capital fund investing in technology companies within the energy / technology and biotechnology / life science sectors.
This session was a collaboration between Oslo Business Region and the Life Science Cluster.