Koble bylivsnæringene i Oslo med startup og teknologi - vi ansetter! // Connecting retail, service and hospitality with startup/tech? We're hiring!
Hvordan bidra til mer innovasjon i krysningspunktet mellom handels-, serverings- og servicebransjen - som møter startup og teknologi? Vi ser etter en engasjert prosjektleder (5-6 måneders engasjement) som skal følge opp og ferdigstille tilskuddsordningen, ReStartOslo 2021, i tillegg til å lede 2-4 nye prosjekter i overnevnte felt. Ønsker du å jobbe for utviklingen av Oslos byliv? Da søker vi nettopp deg!
English further down on the page! (The work language for this position will mainly be in Norwegian however the OBR team uses English internally.)
Handels-, serverings- og servicebransjen i Oslo bidrar til at lokale og besøkende får enestående mat-, shopping-, live aktiviteter og attraksjoner. Den første delen ReStartOslo 2021-prosjektet gikk i å støtte Oslo kommune med tilskuddsordningen, RestartOslo 2021, på 34 millioner kroner. Målet med den andre delen, som starter nå i august og der denne stillingen kommer inn, er å bidra til innovasjon i handels-, serverings- og servicebransjen i Oslo gjennom entreprenørskap, teknologi og samarbeid på tvers av sektorer. Dette vil du gjøre ved å koble på tverrs gjennom møteplasser, samle inn data og innspill fra disse og andre kilder, og oppsummere det hele med en kortfattet strategi/roadmap for videre arbeid.
Vi ser etter noen som blir motivert av å hjelpe andre og ønsker å gjøre en forskjell for Oslo. Du bør trives med andre mennesker, ha gode organisatoriske ferdigheter, og helst ha erfaring med prosjektledelse.
Dette er et vikariat på 5-6 måneder, som starter i slutten av august og slutter i januar/februar. Prosjektet har pågått siden mai 2021 - vår nåværende prosjektleder forlater OBR pga. en doktorgrad innen byutvikling.

Arbeidsoppgaver oppfatter
Organisere 2-3 møteplasser der hovedformålet er å øke "bylivsvirksomheter" i Oslo (handels-, serverings- og servicebransjen) gjennom entreprenørskap og teknologi.
Samarbeid med aktørene innen handels-, serverings- og servicebransjen og koble dem til startupmiljøet i Oslo.
Utvikle en strategi/veikart/metode for hvordan OBR kan støtte denne typen arbeid i fremtiden.
Støtte byrådet for næring i Oslo kommunen knyttet til handels-, serverings- og servicebransjen.
Samle inn, analysere data og lage en rapport om RestartOslo 2021. Dette inkluderer også en undersøkelse til virksomheter som mottok midler fra RestartOslo -ordningen i sommer.
Innholdsprodusent for OBR-nettsiden, ulike kommunikasjonsoppgaver.

Andre mindre oppgaver - vi er et lite team og støtter hverandre der vi kan.
Arbeidsspråket med samarbeidspartnere og andre vil i all hovedsak være på norsk, mens OBR teamet bruker engelsk i all samhandling.
Dette er deg!
God kunnskap og nettverk innen handels-, serveringsbransjen og/eller servicebransjen

Erfaring fra å bruke teknologi og entreprenørskap som metode for å utvikle prosjekter og fagområder
Min. 5 års relevant arbeidserfaring - grunnet et kort engasjement trenger vi noen som kan hoppe rett inn i oppgavene så om du ikke har en tilsynelatende relevant erfaring, fortell oss gjerne hvordan du kan bidra.
Erfaring fra strategiutvikling
Erfaring med å koordinere/lede prosjekter
Erfaring med å starte og administrere partnerskap - alt vi gjør er i samarbeid
God analytisk kompetanse - du vil lese mye data
Skriver og snakker flytende norsk og engelsk
Høyere utdanning innen et relevant felt
Du er effektiv, tar initiativ og er selvstendig
Vi tilbyr
Du får jobbe med å utvikle Oslo fra innsiden, i samarbeid med de beste aktørene innenfor handel, servering og service
Du får også jobbe med startupmiljøet i Oslo, som er i rask utvikling
Engasjert og kreativt arbeidsmiljø
Lite, internasjonalt team som gir mye ansvar for rollen
Samarbeid med verdensledende virksomheter
Vi har kontor i hjertet av Oslo
Fleksible arbeidsforhold
Bidra til å utvikle og lede nye konsepter
Hvordan søke?
Posisjon: Heltid 100%
Oppstart: Snarest
Varighet: Ca 5-6 måneder
Tittel: Business Development Manager
Arbeidssted: Oslo
Send et kort motivasjonsbrev og CV til siw@oslobusinessregion.no. Du velger selv om du vil sende inn dette på norsk eller engelsk. For denne stillingen vil arbeidsspråket med samarbeidspartnere og andre i all hovedsak være på norsk, mens OBR teamet bruker engelsk i all samhandling. Sett Business Development Manager i Emne -feltet. Søknader tas imot fortløpende og siste frist er 10. august. Kandidatene vil bli kontaktet direkte og invitert til et intervju.

In English
We are looking for a project manager (5/6-month engagement) to follow up and finalize the ReStartOslo 2021 scheme, in addition to leading 2-4 new projects in the intersection of the service & hospitality industry, retail, startup and city development.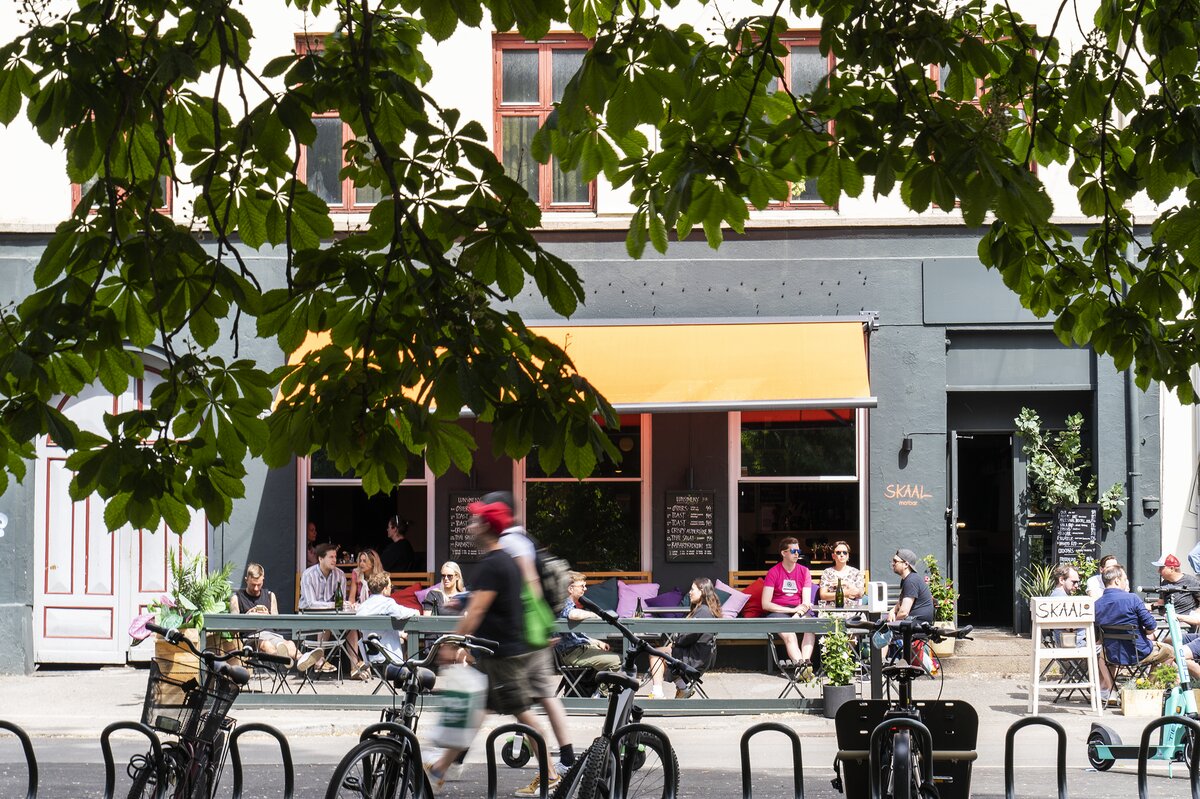 The retail, service & hospitality industry in Oslo offer outstanding food, shopping, live happenings, and attractions. The first part of the ReStartOslo 2021 project was to support the City of Oslo with the ReStartOslo 2021 scheme of 34 million NOK (first round in June and second in August). The goal of the second part, this is where you come in, is to boost the retail, service & hospitality industry in Oslo through entrepreneurship, tech and collaboration across sectors.
We are looking for somebody who is motivated by helping others and wants to make a difference for Oslo. You are a people person, structured even when things are not, and you probably have the experience working as a coordinator.
This is a temporary position 5-6 months, starting at the end of August – January/February. The project has been running since May 2021 - our current project manager is leaving OBR to do a PHD on city development.
Responsibilities include
Collect and analyze data and create a report about ReStartOslo 2021. This includes creating a survey to businesses who received funding from the ReStartOslo scheme this summer.
Organize 2-3 meeting places where the main purpose is to boost "city life businesses" (retail, service & hospitality industry) in Oslo through entrepreneurship and technology
Collaborate with main stakeholders in the retail, service & hospitality industry and connect them to the innovation and tech startup community
Develop a strategy/roadmap/method on how OBR can support this work in the future
Support the Business department in the City of Oslo on matters connected to retail, service & the hospitality industry
Produce text for our website, various communication tasks.
Other smaller tasks - we're a small team and support each other when we can
The work language for this position will mainly be in Norwegian however the OBR team uses English internally.
This is you!
Min. 5 years of relevant work experience
Experience from developing strategy
Good knowledge and network within retail and service (and the hospitality industry is a bonus)
Experience from running successful projects using technology and entrepreneurship to boost projects, products or even industries
Experience from coordinating or leading projects
Experience initiating and managing partnerships
Good analytical competencies – you'll read a lot of data
Write and speak Norwegian and English fluently
Higher education in a relevant field
You're efficient, take initiative and independent
We offer you
Fun, positive work environment
Small, international team
Collaborate with world leading businesses
Cool workspace at the heartbeat of Oslo
Flexible working conditions
Develop and lead new concepts
How to apply?
Position: Fulltime 100%
Period: As soon as possible - January/February 2022 (Aprox. 6 months)
Title: Business Development Manager
Workplace: Oslo
To apply send a short cover letter and CV to siw@oslobusinessregion.no. Put Business Development Manager in the Subject field. Apply ASAP and last deadline is 10 August. Candidates will be contacted directly and invited to a chat.
Who are we?
Oslo's startup ecosystem is key to a more robust and sustainable future economy for Norway. Oslo Business Region strengthens the entrepreneurial ecosystem in Oslo by bridging industries, companies and people.
We operate in the following fields: startup, public sector, tech, event, investor, sustainability, global relations, Oslo, administration and communication.
We support growth companies and startups with growth potential. We connect growth companies with investors, startup talent and global networks. We facilitate for more public procurement from scaleups. And we profile Oslo globally as a great place to start and grow a company.
We are owned by the City of Oslo and work with the whole Oslo Startup Ecosystem. Our values are Collaborative, Empowering and Insightful.
We are a small and passionate team located at MESH in the city centre of Oslo. We have a hectic workday where we meet a lot of new people. Our work is global, and our work language is English. We are open, love food and we like all the great things about Oslo from culture to nature. Hope you'd like to join us!