The clock is ticking towards 2030, the year that Oslo and Bergen aim to be free of fossil fuels. This year's "20tretti" (2030) program is kicking off with 19 partners from the business community - including us - powered by StartupLab to solve the most pressing "climate headaches." The aim of the program is to initiate pilot projects between startups and corporations to accelerate the green shift.
Oslo Business Region is partnering with StartupLab, together with DNB, Orkla ASA, DNV, Bergen kommune, OBOS, Skanska, Equinor, Oslo kommune, NCE Seafood Innovation, GC Rieber Salt AS, Nye Veier AS, Statens vegvesen, Frydenbø Industri AS, Statkraft, Posten Norge AS, NAF, Møller Mobility Group, If Insurance & Tryg Norge.
Startups with climate solutions are invited to participate. A solution can be ready to launch, a work in progress, or an existing technology applied in a new way for a climate-friendly future. Categories include data analysis & reporting, cities, circular economy, plastic waste, construction and infrastructure, energy, mobility, and re-use.
The 2030 program starts in September, and pre-registration is now open. Participating startups will have a chance to pilot their solutions with a potential customer and win NOK 50,000 and a desk at StartupLab.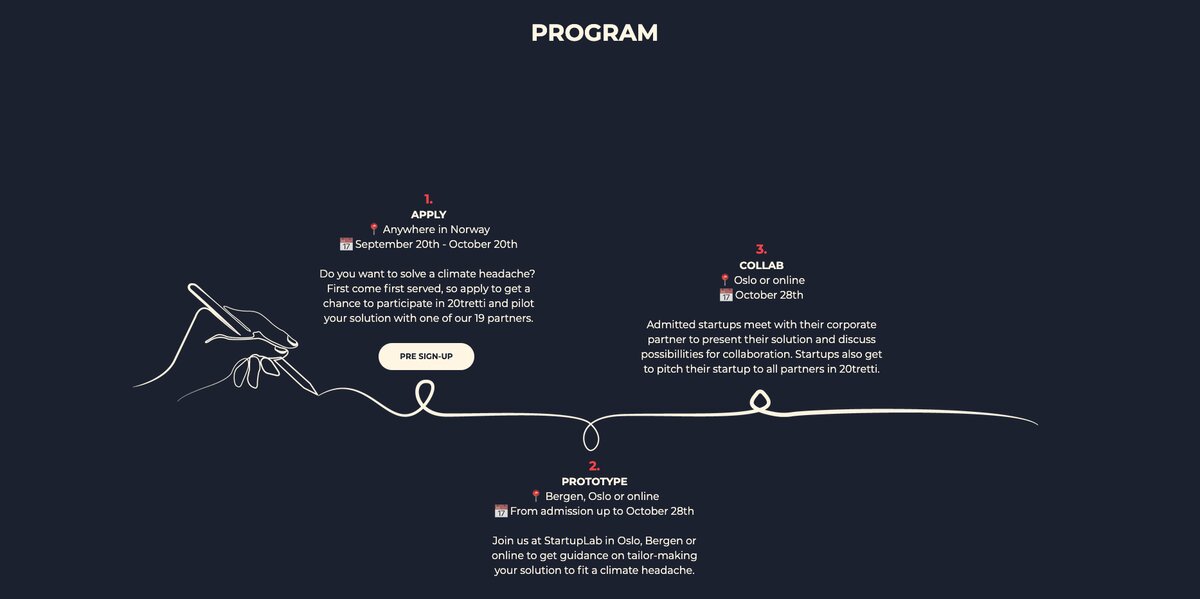 For more information